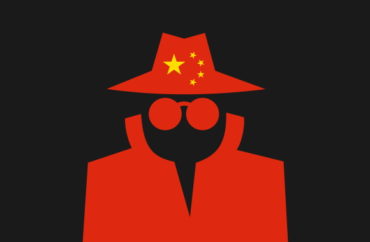 The Trump Administration on Thursday took action to designate the Confucius Institute U.S. Center as a foreign mission of the People's Republic of China, according to a press release by the U.S. State Department.
"Today, the Department of State designated the Confucius Institute U.S. Center as a foreign mission of the PRC, recognizing CIUS for what it is: an entity advancing Beijing's global propaganda and malign influence campaign on U.S. campuses and K-12 classrooms," said Secretary of State Mike Pompeo.
Confucius Institutes on college campuses are often set up under the guise of teaching Chinese language and culture. But U.S. law enforcement agencies have warned that such programs restrict freedom of speech on campus, serve as outlets for Communist propaganda, and attract researchers looking to steal intellectual property.
"Confucius Institutes are funded by the PRC and part of the Chinese Communist Party's global influence and propaganda apparatus," said Pompeo, adding that the goal of his action was "to ensure that American educators and school administrators can make informed choices about whether these CCP-backed programs should be allowed to continue, and if so, in what fashion."
In 2018, the FBI issued a report indicating some foreign scholars on American campuses "seek to illicitly or illegitimately acquire U.S. academic research and information to advance their scientific, economic, and military development goals."
The 2018 FBI report warned American universities against such "joint research opportunities," such as branch campuses and joint research centers, saying collaborative environments "can enable a foreign adversary to obtain your research."
The new designation by Pompeo would effectively declare the institutes to be under the control of foreign governments and subject them to rules and regulations that normally apply to consulates and embassies.
In June, he U.S. Senate passed a bill granting campuses more authority over regulating their Confucius Institutes on campus.
"Confucius Institutes are threatening academic liberty and free speech without shame, and too many American schools have fallen victim to the political con," said Sen. John Kennedy (R-La.) following passage of the bill.
"It's time to end Communist China's deceitful attacks on democratic freedoms by giving power back to American students and educators," said Kennedy.
On May 1 of this year, the National Association of Scholars issued a revised list of 86 Confucius Institutes attached to American universities, including six that were set to close in the summer of 2020. In March, Sen. Chuck Grassley (R-Iowa) issued a warning to universities that Confucius Institutes were "fronts for Chinese propaganda."
"Universities around the country and around the world are examining the Confucius Institutes' curriculum and the scope of Beijing's influence in their education systems," said Pompeo in his August 13 statement. "The United States wants to ensure that students on U.S. campuses have access to Chinese language and cultural offerings free from the manipulation of the Chinese Communist Party and its proxies," he said.
The move comes as the U.S. continues to grapple with China over the governance of Hong Kong and the country's human rights abuses with regard to Chinese Muslims.
MORE: Experts say American branch campuses in China may be enabling research theft
IMAGE: M_Sur / Shutterstock
Like The College Fix on Facebook / Follow us on Twitter