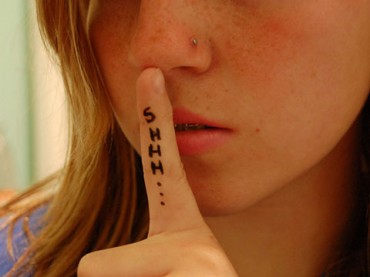 Agency's previous interaction with University of Montana led to controversial harassment 'blueprint'
Even as the Department of Education hammers colleges to be more transparent in their handling of sexual-assault allegations, it's helping schools to legally hide their investigations from public scrutiny.
That's because the agency takes a broad view of the Family Educational Rights and Privacy Act (FERPA), arguing that the student-privacy law shields "disciplinary records" from disclosure – including how schools have treated students accused of sexual assault.
The department laid out its views in a Montana Supreme Court case over whether the state has to turn over disciplinary records involving a University of Montana quarterback whom the school found responsible for sexual assault in 2012, according to Inside Higher Ed.
The university court decided the quarterback would be expelled, but after he appealed to the state commissioner of higher education, he was suspended instead.
Journalist Jon Krakauer is seeking the records from the commissioner for a book he's writing about student athletes and sexual assault, saying the accused student's identity is widely known and the records are a "matter of public interest and safety," overriding FERPA.
Though the commissioner lost the case in a lower court, the Department of Education is defending Montana's FERPA reasoning now that the state's highest court is hearing the appeal, saying Montana could lose federal funding if it turns over the records.
Harassment is whatever you find 'unwelcome'
The department hasn't always been so friendly to the University of Montana when it comes to sexual-assault proceedings.
In a widely derided letter in May 2013, the departments of Education and Justice resolved their case against the university for its handling of sexual-assault and sexual-harassment allegations.
That letter, called a "blueprint" that every college should follow, said that "sexual harassment should be more broadly defined as 'any unwelcome conduct of sexual nature'" including "verbal conduct," meaning speech.
The Foundation for Individual Rights in Education said that means if someone finds sexually related speech offensive, regardless of reasonability, the speaker may be punished.
FERPA was designed to punish schools that don't secure their students' records, but some college lawyers are "extremists" who want to "apply FERPA as an invisibility shield to conceal records they find unflattering," Frank LoMonte, executive director of the Student Press Law Center, told The College Fix.
With its brief at the Montana Supreme Court, "the Department of Education has refused to stand up to them," LoMonte added.
LoMonte told The Fix that universities should ask legislators for a specific exemption if they want to shield sanctions records. "They can't make FERPA into a catch-all excuse to withhold everything they prefer not to produce," he said.
'Two-tiered system' for misconduct records
LoMonte's group is also faulting the University of Pennsylvania for withholding data on how it punishes sexual-misconduct perpetrators.
The Daily Pennsylvanian reported that the school's Office of Student Conduct plans to release "disciplinary statistics" in January – its first such release in four years – but will only "quantify outcomes and sanctions under the broad categories of academic integrity violations and student conduct violations."
Office Director Julie Lyzinski Nettleton justified the withholding by saying that "the closer you get to attaching a sanction to a certain case, the more potential information you're divulging to the community about any specific student's specific case, which we don't do," the Daily said.
"The norm really is to give out as little as the law requires when it comes to discipline," LoMonte told the Daily. "Colleges are much more image-conscious than they've ever been because of competition for dollars and competition for students."
Colleges are creating a two-tiered system, LoMonte said. "It makes no sense that I can go to the courthouse and look up minor nonviolent misdemeanors that a 20-year-old commits off campus while the records of felony-level violent behavior for that same 20-year-old remain sealed just because the behavior happened on campus."
College Fix reporter Samantha Watkins is a student at Point Loma Nazarene University.
Like The College Fix on Facebook / Follow us on Twitter
IMAGE: val.pearl/Flickr