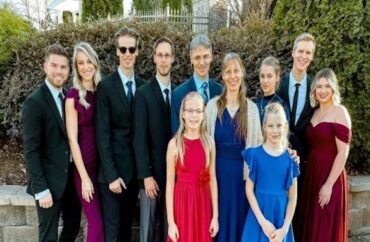 The travails of the Romieke family during their time in the U.S. began in 2014 with the Obama administration: The Department of Justice challenged a judge's decision that the Romieke's faced religious persecution in Germany due to homeschooling their children.
Homeschooling has been illegal in Germany for over a century.
The original judge in the 2010 case called the German law " 'odd,' 'silly,' and 'utterly repellent to everything we believe as Americans.'"
But Barack Obama's DOJ successfully argued the German law "did not constitute religious persecution and could not be used as a basis for asylum." The Sixth Circuit agreed, and then the U.S. Supreme Court refused to hear an appeal.
The Dept. of Homeland Security ultimately decided against deporting the Romiekes "as long as [they] stay out of trouble and stay in contact" with the agency.
Recently, however, WBIR reports that an immigration agent told Uwe Romieke and his family "to return in four weeks, with German passports, and to prepare to self-deport."
Uwe told "Fox & Friends Weekend" that the Biden administration "did not tell us anything" and that they "don't really know why [this is happening]."
MORE: Jewish parents on trial for homeschooling children
Right now The College Fix has a back-to-school campaign to help us continue to support our amazing student journalists. A donation today will be matched thanks to a generous limited-time matching gift opportunity from a friend of The Fix! CLICK HERE for more details — and thank you!
Uwe, who works as a piano accompanist at Tennessee's Carson-Newman University, said he and his wife have had two additional kids while in the U.S., and two of their adult children have since married U.S. citizens.
"We don't have any place to live [in Germany]," he said. "I don't have any work to provide for my family over there."
Family attorney Kevin Boden noted the original judge "found that the Romeike[s] did have a well-founded fear of persecution based on their participation in a particular social category, that being homeschoolers."
Boden added "I can tell you today, I talked to families today that have fear in Germany and the fight there, the persecution there, is very real today as it was 15 years ago."
Meanwhile, CBS News reports that illegal migrant crossings at the U.S. southern border have "soared to near-record levels." According to Republicans in the House of Representatives, since Joe Biden took office in January 2021 there have been almost six million illegal border crossings with over one and a half million eluding border agents.
MORE: Harvard professor: Too much homeschooling freedom is 'dangerous'
IMAGE: D R K/X
Like The College Fix on Facebook / Follow us on Twitter