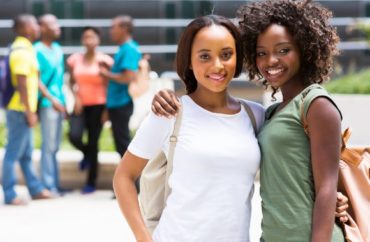 Course 'will critically examine representations of blackness in popular culture, social media, literature and fine art'
DePaul University students can learn about "black girl magic" and the connection between "science" and "white supremacy," in the school's African and black diaspora studies department.
Students this upcoming semester can also enroll in "Race and Racism" and learn about "the origin of race as an intellectual and scientific project designed to organize humanity into discrete and hierarchical groups, and the implications of racial thinking."
These implications can include "racial discrimination perpetuated by rhetorical and pictorial stereotypes, discriminatory behavior and institutional practices," according to the department's course description.
"We will utilize racial formation theory which links race and racism by showing the dynamic connections between stereotypes, prejudice, discrimination and privilege," the latest course description for the upcoming course states.
The topic of "black girl magic" is taught in at least one regular course called "Black Women Experiences," most recently offered in the winter semester.
"We will explore varying topics from black girl magic to black women's pain and trauma," the description states. "To do this work, we will critically examine representations of blackness in popular culture, social media, literature and fine art."
Students will also "think through black women and girls' experiences [within] reproductive justice movements, queer communities, and beauty culture" and "question how black women and femmes survive in cultures that seek to erase them, exploit their labor and silence their voices."
The College Fix reached out to several professors who teach in the department to ask them for more information on their courses. Associate Professor Lori Pierce, who has taught "Race, Science, and White Supremacy," declined to answer questions about why it is important for students to learn about white supremacy in science.
The Fix also asked if she could share a syllabus or the type of assignments she would give students.
MORE: 'Transgender children' course offered by Catholic medical school
"No thank you," Professor Pierce responded after several emails. Pierce most recently taught the senior capstone project for the black studies major.
The Fix also emailed Symone Johnson, another professor in the program, who is set to teach "Race, Science, and White Supremacy" this coming fall semester at DePaul University.
According to the latest description of "Race, Science, and White Supremacy" students who take this class will discuss and study "how Black bodies in particular have been scrutinized by scientists and the ethical implications of, for example, using African Americans as medical test subjects."
Some of the topics that will branch from this main focus will include "scientific origins of the concept of race, the medicalization of the body, and the historical struggle of traditional folk medicine against the dominance of Western biomedicine and the medical industrial complex."
She did not respond to three of The Fix's emails sent in the past two weeks asking her the same questions as Pierce.
Johnson is teaching a class called "Black Feminist Theory," this semester, which "engages with the multiple versions of woman-centered theory and practice developed in the writings; activism, and other creative work of Black, particularly African American women, from the mid-nineteenth century to the twenty-first."
MORE: 'Is God queer,' UChicago course asks
IMAGE: Michael Jung/Shutterstock.com
Like The College Fix on Facebook / Follow us on Twitter