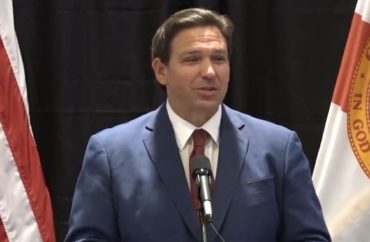 Florida universities failed in an attempt to block Governor Ron DeSantis from acquiring data on DEI and CRT spending
Governor Ron DeSantis can ask Florida public universities for information on their spending on critical race theory and "diversity, equity, and inclusion," a federal judge ruled recently.
Judge Mark Walker, who previously blocked portions of the Stop WOKE Act, ruled on January 11 that Gov. DeSantis did not violate an injunction against the law when he asked universities for information on DEI and CRT spending.
"Although this court would not hesitate to compel compliance with its preliminary injunction, this court finds there has been no violation of the injunction at this time," Judge Walker ruled, according to the Orlando Sentinel. The paper did not provide a copy of the ruling and The College Fix could not locate one.
The paper reported:
The plaintiffs' request focused on a Dec. 28 memo issued by Chris Spencer, head of DeSantis' Office of Policy and Budget, directing colleges and universities to "provide a comprehensive list of all staff, programs and campus activities related to diversity, equity and inclusion and critical race theory."

In a "motion to compel" filed Wednesday, the plaintiffs argued that compliance with Spencer's memo would violate the preliminary injunction order.
The requested data includes detailing how the campus programs involve CRT and DEI and the number of employees allocated to them, as previously reported by The Fix.
The Republican governor has defended the law and said it protects students and employees from being forced to think a certain way by people above them.
The law is aimed at "keeping employees or students from being forced to think a certain way upon condition of employment and as directed by those with authority or influence over others (employers over employees, teachers over students) protects freedom of thought," DeSantis spokesman Bryan Griffin previously told The Fix.
"[T]he governor, as chief executive of the state, has every right to ask how public dollars are being spent by public state entities, like state colleges and universities," DeSantis' team told Fox News, in response to the latest ruling.
MORE: DeSantis pick CRT opponents to shake up public Florida college
IMAGE: Ron DeSantis/Twitter
Like The College Fix on Facebook / Follow us on Twitter