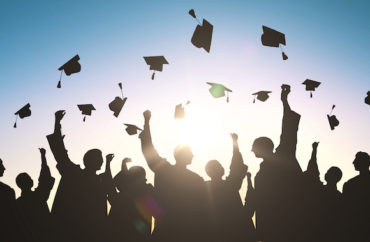 According to data from the University of Illinois, the "Latinx" (the academy-preferred gender-neutral term for "Latino") graduation rate at its Urbana-Champaign campus jumped to 80 percent … despite students in the demographic allegedly experiencing "setbacks."
For example, engineering senior Emmanuel Castellanos told The Daily Illini that he's stayed the course even though he "could not relate" to most of his professors. Because they did not look like him, Castellanos was "discouraged" from visiting his profs during office hours.
The first course he did well in, he says, was taught by a Latino.
For Kassandra Rodriguez, it's all about "inclusion." She said "You kind of get thrown into the deep water of independence and that was my huge issue, feeling homesick. I would doubt myself as to why I am here and at the time when you are new, it is hard to find your community."
Rodriguez believes UI "doesn't do a lot" for Latinx and other minority students: "I mean it was nice to have the La Casa mural ceremony, but I feel like other people or students don't recognize it like I do."
In an effort to better the academics and lives of students with financial needs and in minority groups, the University has created programs such as Illinois Promise, a scholarship that offers additional aid to students who are of low income, as well as mentoring and tutoring programs offered by the Office of Minority Student Affairs, said [Executive Vice President for University Academic Affairs Barbara] Wilson.

In addition, about a year ago, the Office of the Provost launched a new student success initiative to analyze what factors predict student outcomes. The initiative consists of a group of team members from different departments of the University. …

Resources offered by the University can aid a student's success to an extent. Campus life and the environment can have great influences on a student. If an environment is not inclusive, this can hinder the academics of a student, especially those who are of a minority group, [Vice Provost for Undergraduate Education Kevin] Pitts said.
Despite the voiced concerns, UI Urbana-Champaign must be doing something right. Latinos comprise only 9.25 percent of the campus, yet four-fifths of them graduate. By contrast, UI Chicago is 28 percent Latinx with a graduation rate 24 percentage points lower (56). The Springfield campus is 8.1 percent and 41 percent respectively.
MORE: Gender inclusive term 'Latinx' is 'clapping back at whiteness'
MORE: 'Latinx' and the power of a progressive narrative
IMAGE: Syda Productions / Shutterstock.com
Like The College Fix on Facebook / Follow us on Twitter