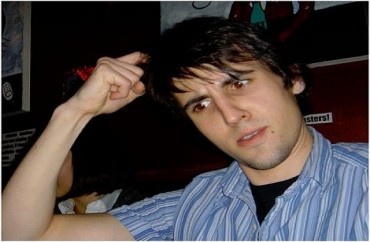 Despite plunging donations and enrollment figures, the University of Missouri has begun an independent audit "of its diversity and inclusion policies." The cost: $1.1 million.
Largely as a result of the racial strife on its campus this past year, the school estimates that the new freshman class will be 1,470 students smaller, the smallest since 2006.
The Mizzou athletic department had to deal with an over 24% drop in donations in the three months that followed last year's football player strike. On the academic side, Mizzou's largest month for donations, December, witnessed a $6 million decline.
But somehow, there is over $1 million on hand to find out still more about … diversity.
The UM System expects to spend $2 million on a series of diversity initiatives created by the UM System Board of Curators last November. Since November, the UM System has hired a chief diversity officer and created a systemwide task force for diversity, equity and inclusion.
Focus groups and individual interviews will be conducted with students, faculty, staff and administrators at all four UM System campuses and the system level, according to the release. The audit will also include surveys and a review of policies, practices and procedures as they relate to diversity and inclusion.
RELATED: Mizzou is mulling a ban on protest camps under decades-old rule
Interim UM System President Michael Middleton said in the release that the audit will help administrators understand where the system stands compared to peer institutions and best practices in higher education.

"Our goal is to conduct a critical and honest assessment so we can strengthen and coordinate our approach to diversity, equity and inclusion across the UM System," Middleton said in the release.
Perhaps part of that "honest assessment" could be listening to people like Professor Brian Brooks, an associate dean emeritus of the University of Missouri School of Journalism who oversees minority student recruitment. Earlier this month in an interview with Heat Street he said
that he had talked to many of his black students, including those from poor neighborhoods. The vast majority told him they had not encountered widespread racism on campus. Some reported isolated incidents, Brooks said, but "just like anywhere else."

"My sense is we had made a lot of progress on this campus in making it a friendlier environment for African-American students," Brooks said. "So it was painful to someone like me, who's spent the last 25 years trying to make this a more welcome place. [Last fall] so many mistakes were made by so many people, and when this happened, it just got blown out of proportion. … I think a lot of students were stunned by what went on, and would say this was [led by] a small group of malcontents."
Read the full Missourian and Heat Street articles.
RELATED: Black activists' demands are 'against state and federal law,' Mizzou's diversity czar says
RELATED: Mizzou race activists blast university for hiring more diversity administrators
Like The College Fix on Facebook / Follow us on Twitter
IMAGE: minusequalsplus/Flickr