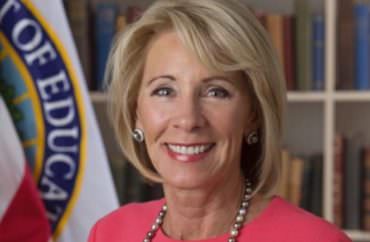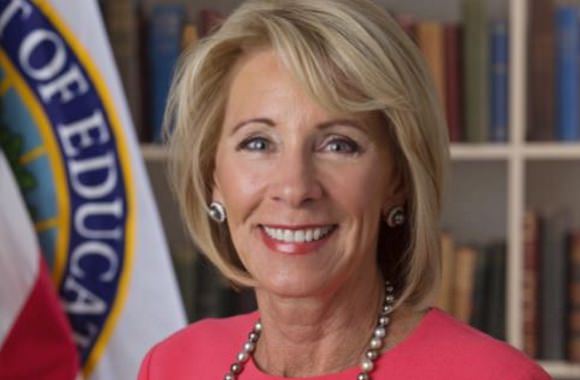 Officials signal plans for notice and comment period
Education Secretary Betsy DeVos* is expected to make an announcement today that the department has plans to revamp the guidelines on how universities should adjudicate sexual assault claims.
The decision would come after years of criticisms lodged at the current guidelines, put in place in 2011 under the Obama Administration through a "Dear Colleague" letter, which many say have resulted in the accused being railroaded in favor of the accuser.
Officials within the department's Office for Civil Rights have signaled that the process would unfold through a notice and comment period during which students, parents, watch dogs, administrators, advocates and others could suggest recommendations on how to improve the guidelines.
The Office for Civil Rights, the division within the Department of Education that oversees the adjudication of sexual assault on campus, would also likely publish temporary guidance to campus administrators on how to handle assault claims as the public comment period unfolds.
DeVos and other leaders with the Office for Civil Rights have said recently that they are very concerned that students accused of sexual assault have not been afforded their Constitutional due process rights under the current guidelines.
The current guidelines also never went through a public comment period before the directive was sent out to some 4,600 universities across the nation in 2011. Colleges were instructed to use the lowest possible burden of proof when reviewing assault claims, fast-track cases, and discouraged from cross-examining accusers.
All this has led to accusations that universities are running so-called kangaroo courts, and according to one watchdog, 61 schools have lost legal motions to dismiss due process or Title IX claims brought by accused students.
What's more, a recently released report from the Foundation for Individual Rights in Education found that nearly 75 percent of America's top 53 universities do not guarantee students will be presumed innocent until proven guilty. The group also found that "79 percent of rated universities receive a D or F for protecting the due process rights of students accused of sexual misconduct."
This story is developing. Check back to The College Fix for more detailed reports.
Like The College Fix on Facebook / Follow us on Twitter