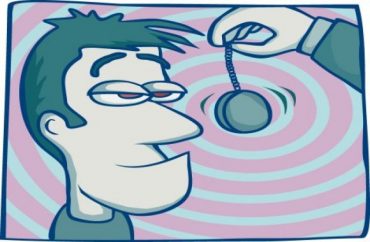 The quantity of students attending Bucknell's "Conscience, Courage, and Community: Bucknell Responds to Injustice Today" discussion apparently was insufficient enough to discourage quite a few — and led to at least one student proposing making future attendance compulsory.
The discussion, according to The Bucknellian, "was in response to the all-too-frequent acts of violence that have occurred in recent months across the globe, including the June shooting at a gay nightclub in Orlando, the shootings both by and of police officers, the attack in France on Bastille Day, and the Stanford University rape case."
Writing & Teaching Consultant Peg Cronin, a "queer feminist," and Harvey Edwards, a 1978 Bucknell grad and professor at Susquehanna University, facilitated the talk. Other topics included the current controversy surrounding Colin Kaepernick, other LGBT issues, and violent crime here and abroad.
It seems the school has held two previous such conferences, and like this recent event, attendance was … "disheartening."
"These seats won't fill up … Three years and they still aren't filled," [student] Anthony Scrima said. …

Following the three speakers, there was a free writing session and an open microphone for comments and reflections, during which students and faculty called attention to specific problems that occur on the University's campus. One of the most pertinent questions regarded the large number of students who did not choose to attend the discussion. How could those in attendance reach out to the rest of the University students?

MORE: Here's what 'check your privilege' really means

Suggestions included holding small group discussions in the classroom and a general refusal to be privy to non-inclusive, misogynistic, and hateful language.

"We've made these conversations optional. The nightclub victims didn't have an option, the victims of police brutality didn't have an option. These seats won't be filled because we make this an option," Danielle Taylor '17 said.

Some students pointed to close-mindedness as the root of the problem.
Indeed, Ms. Taylor, making attendance at future discussions mandatory will really solve the problem. It may fill seats, sure, but it isn't going to make people care about what you (and others) say.
It's certainly not far fetched to conjecture that it isn't the close-mindedness of students that inhibits their participation, but the likely direction in which the discussions would venture. As noted, Ms. Cronin is a "queer feminist," and Professor Edwards once directed a local high school's "Tolerance Troupe" in which "students travel[ed] to area schools, civic organizations, and conferences and perform[ed] interactive skits that mirror the realities of school environments and life situations."
It's probable that Bucknell students are wary of the university "Hey, let's talk!" mantra which, unfortunately, too often becomes lectures and complaints by those on the political left.
Whether they're called "Courageous Conversations," "Difficult Dialogues" or some other semi-inventive equivalent, in reality they're like this. Or these. After all, just look at what happens on campuses –stuff like this. And this. And this.
The examples are interminable.
MORE: The never-ending 'need' for college 'diversity' and 'inclusion' efforts
MORE: Cornell S.A. wants diversity training for staff … b/c a student was addressed improperly
Like The College Fix on Facebook / Follow us on Twitter
IMAGE: Shutterstock