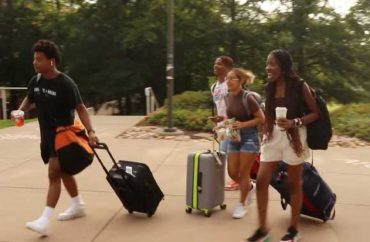 Colleges must 'demonstrate why investing in a degree is worthwhile,' political scientist said
To restore Americans' low confidence in higher education, colleges should dismantle the diversity, equity and inclusion bureaucracies and showcase their potential to transform students' lives, one contrarian political scientist argued in the wake of a poll that found the nation's confidence in higher ed has plummeted.
"The DEI machines must be dismantled, and litmus and loyalty tests must immediately end," Samuel Abrams, a political scientist at Sarah Lawrence College, told The College Fix in an email.
Colleges "need to demonstrate why investing in a degree is worthwhile and how they truly transform and help students achieve particular goals," said Abrams, a fellow with the conservative American Enterprise Institute.
According to the latest Gallup poll results, published earlier this month, just 36 percent of the sample of Americans polled this year said they have a "great deal" or "quite a lot" of confidence in higher education.
The results are based on random-sample telephone interviews conducted June 1 through June 22 of about 1,000 adults across America. In 2015, 57 percent of Americans said they had confidence in higher education; in 2018, 48 percent said they did, previous surveys found.
The latest results represent a 21-percentage point drop in confidence in higher education over the last eight years.
"This is the second consecutive year of record lows," Gallup education researcher Zach Hrynowski told The College Fix via email, adding no gains have been made in institutional trust since the early 2000s.
To change course, colleges must not only dismantle DEI but also "sign the Chicago Principles and accept that the bedrock of higher education is viewpoint diversity and debate," Abrams said in his email.
The Chicago Principles, adopted initially by the University of Chicago in 2014, call for a commitment to "free, robust, and uninhibited debate."
Additionally, higher education institutions must also "showcase their values to Americans," Abrams wrote.
"They need to demonstrate why investing in a degree is worthwhile and how they truly transform and help students achieve particular goals," he said.
"Higher education does so much, but many schools are terrible at illustrating just what they do to help students and the communities in which they are located and they could do a lot better."
Another professor consulted by The Fix emphasized the considerable value of colleges has been obscured by "understandable" criticism.
"There's a constant drumbeat of criticism against higher ed, accusations of indoctrination, reverse racism, and ideological conformity," Peter C. Herman, professor of English at San Diego State University, told The Fix.
"All of which are valid," Herman said.
"Yet at the same time, higher ed remains an essential engine for success in life, and the only place where students can be taught by experts about ideas and cultures they had no idea existed," Herman said.
A conservative student at one southern university traced her own decline in trust in her college to efforts by left-leaning organizations to "stifle" unwelcome opinions.
"Their ideas are protected and defended by the school," Avery Garfield, a student at Middle Tennessee State University, said about her left-leaning classmates.
Most MTSU students are right-of-center or moderate, Garfield, vice president of her campus's chapter of Turning Point USA, told The Fix.
However, the school has a "loud minority of left-leaning individuals," while those with more conservative views tend to avoid conflict, she said.
Student organizations run by the minority "stifle" opinions they disagree with, and college faculty support these efforts, Garfield continued.
To win back trust, MTSU must make changes at the faculty level, Garfield said. The school needs "people who care about the First Amendment," and student organizations must be treated equally, regardless of political or social opinions.
Fifty-eight percent of a representative national sample of U.S. college students self-censor in classroom discussions, according to the 2022 Campus Expression Survey from the Heterodox Academy, released in April, The Fix reported at the time.
MORE: Stanford 'free speech training' was a campus joke: report
IMAGE: WUVA News/YouTube
Like The College Fix on Facebook / Follow us on Twitter