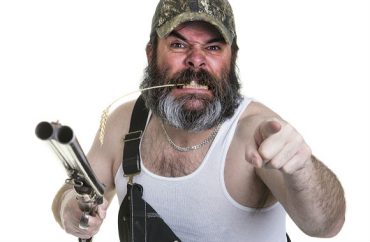 UPDATED
When I got to college in Seattle, one of my new floormates from the Puget Sound area told me with a smirk I had an Oregon accent.
I have no idea what an Oregon accent sounds like, only that national news correspondents still occasionally mispronounce "Oregon" (it's not "Or-reh-gone").
People from outside the Pacific Northwest don't think we have a distinct regional accent, though there's something of a drawl east of the Cascade Mountains in the high desert, where half my family stayed.
Go to the East Coast, of course, and suddenly you're drowning in different American accents and dialects. But in big metropolitan areas, those tend to be toned down – so that supposedly enlightened people won't think you're dumb or (trigger warning) white trash.
A unique initiative at North Carolina State University takes on this last socially acceptable bigotry against people – especially white people – who are different, educating students in the "language diversity" of America and more specifically the state.
#Dialect WotW: When your "head is in the pines", you just might be "acting above your raising" or "putting on airs"! pic.twitter.com/1M2vNXnjJw

— LanguageLifeProject (@NCState_LLP) September 27, 2016
The Chronicle of Higher Education (subscription required) profiles the Educating the Educated initiative, which sends students into the mountains of western North Carolina "to lead workshops about dialects for middle- and high-schoolers."
They also take an NC State class on language diversity and learn that language bias is "the backdoor to discrimination":
When Ashley Lawson first came to North Carolina State University, she was careful not to say "bowl" for "boil" or "holler" for, "you know, a dip in the ground." In 2014, the freshman from Prestonville, in rural Stokes County in the state's western Piedmont, was surprised to even be at N.C. State — and on the prestigious Park Scholarship, a full ride for four years. She was careful to tone down her highland cadence, and to avoid certain words and expressions common to her region, like hit (for it) and dicker (for negotiate), for fear people would think she was stupid.
"Everyone has a dialect and accent": @ChronicleReview reviews @NCState_LLP efforts to promote linguistic diversity
https://t.co/qrJV5nXOcn

— Christine Mallinson (@clmallinson) September 19, 2016
The initiative – part of the university's 23-year-old sociolinguistic Language and Life Project – grew out of co-director Stephany Dunstan's dissertation on the college experience of students who speak an Appalachian dialect:
[W]hile mocking people for their race, ethnicity, religion, or socioeconomic position is widely seen as taboo, mocking a dialect or an accent is still tolerated, if unwittingly, at colleges and in society. …

"The North Carolina Language and Life Project for 30 years now has done so much outreach throughout the state," [Dunstan] says, "but we kind of stopped and said, 'Oops, we haven't done anything on our campus.' " Talking to students made her realize that something happening in the university's own backyard had long been ignored. "Some of it was heartbreaking," she says.

One rural student said a professor had made him an example of all white country males: Any time there was a discussion of racist ideology or what country people did, the whole class looked to him, assuming that, because of his dialect, he held those beliefs. An aerospace-engineering major was told that she might need speech therapy to mitigate her accent in order to be taken seriously. Another student felt she had to code-switch out of her mountain dialect if she didn't want to become "the entertainment" among her peers.
#Dialect WotW: A "boomer" is both a type of red squirrel (in the NC mountains) and a thunderstorm (in the OBX)! pic.twitter.com/DhzwQE2gtI

— LanguageLifeProject (@NCState_LLP) September 13, 2016
The initiative even received a $3,000 grant from NC State's diversity office – which might not have realized before then that white diversity existed – and language diversity has been incorporated into new-student convocation and resident-adviser training.
Its "language-diversity ambassadors" teach Diversity Week workshops, and it finally has student-fee money as an undergraduate club. This year it also won the "grand gold" award from NASPA, which represents student-affairs professionals.
The rest of NC State's curriculum may teach impressionable undergrads that white people are the monolithic root of evil, but at least in one initiative, they can justifiably lay claim to being marginalized.
UPDATE: The original article incorrectly stated the duration of the university's Language and Life Project. It was started 23 years ago. The article has been amended accordingly.
Like The College Fix on Facebook / Follow us on Twitter
IMAGE: Stephen Mcsweeny/Shutterstock