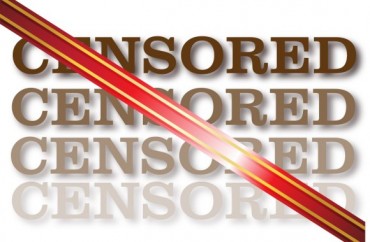 A co-ed hockey team from the Ontario-based Western University played under the name "Dixon Cider" for two years without incident, but players recently changed their name and destroyed their jerseys after one student complaint.
The intramural hockey players, a mix of female and male law students, apparently thought it was sort of funny to play under the name that sounds like "dicks inside her" when said out loud.
But on Nov. 19 a complaint was made by a law student at the university, who reached out to the dean, Iain Scott.
"I was dismayed, once I had the name explained — you have to say it to get it and obviously it's totally unacceptable and doesn't reflect our values and what we're trying to instill in what we expect in our students," Scott said, according to Legal Feeds.
How is it possible the name was able to be kept by the team for so long? Scott explains that "this was out of the blue — these intramural games are played late at night in empty arenas somewhere and I've never been to one."
Team members have been disciplined and their name has also been changed to "Crash Test Domi's," according to reports.
RELATED: University's new 'vaqueros' mascot decried as 'racist, gender biased'
The university has a strict policy against offensive sports team names. According to CBC, any potentially offensive names are discussed at a captains' meeting before the season starts.
Over the past 10 years, there have been at least four teams that were told to change their names because they violated the policy, the school's intramural co-ordinator, Josh Leeman, told CBC News. 
"Whenever an offensive name comes up, there is a name change enforced," Leeman said. "Some teams have put forward names at the beginning of the season and they are told to change the first night of games."
RELATED: College Nixes 'Crusaders' Mascot, Says It's Too Controversial
Like The College Fix on Facebook / Follow us on Twitter
IMAGE: Shutterstock