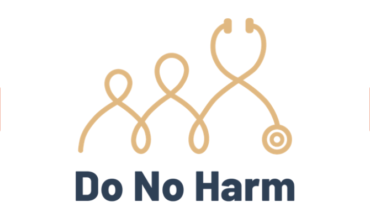 A doctor and former medical school administrator founded a nonprofit organization in opposition to "anti-racist" initiatives and other ideologies in healthcare, particularly in medical schools.
Dr. Stanley Goldfarb, a former associate dean of curriculum at the University of Pennsylvania's Perelman School of Medicine, founded "Do No Harm" to unite healthcare workers, policymakers and patients "in a moral mission" to resist ideologies that he argues subvert best practices.
Do No Harm aims to "protect healthcare from a radical, divisive, and discriminatory ideology."
"Medical providers are increasingly making race a determining factor in who gets what treatments, most notably COVID-19 vaccines," the Do No Harm FAQ reads. "As Critical Race Theory and anti-racism become more embedded in healthcare, medical professionals will be forced to provide different levels of care to people of different racial and gender groups."
The initiative points to evidence of radical ideology in schools from sources like criticalrace.org, which cites a large range of schools, from Ivy League institutions to state universities, that now require students take classes either expressly listed as guided by critical race theory or by "anti-racist" principles.
"At least 23 of America's top 25 medical schools have made anti-racism a core part of their curriculum, while other institutions are creating anti-racist curricula to be implemented at schools nationwide," the nonprofit states on its website. "This divisive campaign will only lead to discrimination in healthcare, which is bad for patients."
In a mid-April op-ed in The Wall Street Journal titled "Keep Politics Out of the Doctor's Office", Goldfarb argues radical ideology in healthcare has had negative effects on patient health outcomes.
Goldfarb, in an email interview with The College Fix, said "medical schools are definitely committed to a 'woke' ideology."
He said diversity, equity and inclusion programs are "all the rage," and added that "schools have committed themselves to antiracist programs. [It's] hard to know about students and doctors – those data are simply not available."
Goldfarb flagged "White Coats for Black Lives" as evidence of increasing activism in medical schools. In his op-ed, he described the group as attempting to have "administrators reframe curriculum around reparations for slavery, decarceration of prisoners, and other topics with no bearing on training doctors to care for individual patients."
The College Fix reached out to the National White Coats for Black Lives three times over the course of the week of April 25 via email asking for comments on Goldfarb's statements, including his claim that racial health disparities are derived from socioeconomic status and not racism. The group has not responded.
Goldfarb also pointed to specific hospitals as evidence of the use of racial ideology in healthcare by noting that "Brigham and Women's Hospital in Boston (Harvard's teaching hospital) is moving toward 'preferential care based on race' across the board."
The Fix reached out to Brigham and Women's Hospital on April 29 to ask for comments. Its media representative directed The Fix to a May 2 letter in The Wall Street Journal by Sunil Eappen and Mallika Mendu, the chief and associate chief medical officers at the hospital, written in response to Goldfarb's op-ed.
Mendu and Eappen denied some of Goldfarb's claims.
"We are committed to dismantling structures and systems that perpetuate inequities that lead to differential health outcomes," the letter read. "We are not moving toward preferential care for any group or situation, but rather the opposite: delivering equitable care for everyone in an inclusive environment."
Eappen and Mendu doubled down on Brigham and Women's Hospital's support of the concept of implicit bias as a cause for discrepancies in healthcare outcomes, but acknowledged it was not the only contributing factor.
"The combination of structural, systemic and implicit biases that we all carry is the root of many of the inequities in healthcare… Focusing on explicit bias alone ignores the structural contributors that can be addressed to mitigate disparities," Eappen and Mendu wrote.
This contradicts the view of Goldfarb, who in an email with The College Fix stated that implicit bias tests and studies are unreliable.
"By assuming the validity of critical race theory, the authors of the study found what they wanted to find rather than a more prosaic cause for the different treatment patterns," Goldfarb said.
Goldfarb also pointed out that "from 2009 to 2015, four separate meta-analyses came out all suggesting that the [Implicit Association Test] is a weak predictor of discriminating behavior."
Goldfarb told The Fix that the course of action for someone concerned about the future of healthcare is that "citizens can lobby their elected representatives to hold these institutions to adhere to health care equality and abjure race based health care."
Undeterred by the backlash he faced on social media, Goldfarb has since expanded upon the ideas contained in that article, channeling them into a new book "Take Two Aspirin and Call Me By My Pronouns: Why Turning Doctors into Social Justice Warriors is Destroying American Medicine."
Daniel Nuccio contributed reporting.
MORE: Medical university hires 'Vice President for Humanism, Equity, and Anti-Racism'
IMAGE: donoharmmedicine.org
Like The College Fix on Facebook / Follow us on Twitter