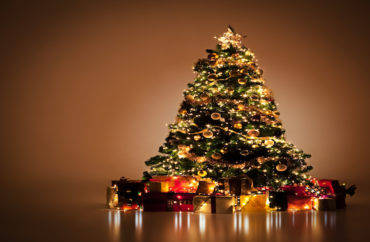 It is quite literally the reason for the season
Every year the whole "War on Christmas" meme gets sillier and sillier; it is both predictable and mind-numbingly tedious. The standard script is for one or two Twitter users to grumble about something or other Christmas-related, after which two or three dozen major media outlets will run news reports about how "tons of conservatives are freaking out" over the secularization of the holiday season. Lather, rinse, repeat: It's a cash-cow for sure, even if it's quite stupid.
The "war" on Christmas is very real, though it is more of a cold war than anything else. On college campuses, the conflict has taken on predictably idiotic dimensions, with administrations urging community members to, say, "ensure your holiday party is not a Christmas party in disguise." As tiresome as it all is, it's actually kind of worked: Many if not most people really do seem afraid to say things like "Merry Christmas," and we are increasingly seeing the rise of phenomena like the "holiday party," a nebulous and meaningless concept created by people who, for whatever reason, are terrified of the word "Christmas."
Here is a suggestion for you this season: Don't be afraid to say "Merry Christmas" to people. There's nothing wrong with it; most people like Christmas, most people celebrate it, and even those who don't partake in it won't be bothered by your friendly greeting. For Christians in particular—for whom Christmas is one of the principal holy days of the liturgical year—it makes little sense to strip one's religious vocabulary of meaning and purpose. There's no need to be afraid of the word, and no need to slip into an amorphous, generic greeting for fear of violating some imaginary social code.
Of course, there's also no need to get upset if someone wishes you "happy holidays," as well. But there's no need to buy into the whole act yourself. If you celebrate Christmas, don't be afraid to spread that joy around a bit. Nobody, aside from a few perpetually aggrieved campus agitators, will mind.
MORE: Yes, the war on Christmas is alive and well at some universities
IMAGE: LStockStudio / Shutterstock.com
Like The College Fix on Facebook / Follow us on Twitter