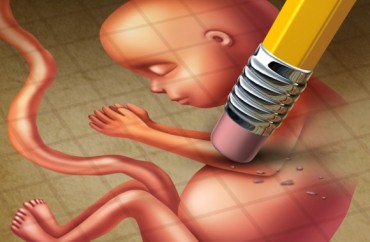 It is no secret that free speech is under threat on American campuses across the country. But we should not forget the particular threat faced by college pro-life activists, who are frequently the recipients of discrimination, hatred and even violence at our nation's universities.
The College Fix has reported at great length on the animosity and the danger that pro-life groups face on many campuses. Since the start of the year, for instance, we've seen pro-lifers discriminated against (in numerous ways), we've seen pro-life demonstrations vandalized (multiple times), pro-lifers have been victims of censorship, and pro-life efforts have even, in some instances, been out-and-out banned. All of this just since the year turned, mind you!
These are not isolated instances of campus anti-pro life animus. This past October, vandals defaced pro-life displays at both Northern Kentucky University and Georgetown University. That same month, the same thing happened at Marquette University. The month before, a masked vandal destroyed a pro-life display at Ohio University. In May of last year, students at Harvard Law School hurled vicious obscenities at a pro-life speaker. Last April someone destroyed the pro-life display at Southern Methodist University. Earlier last year a Purdue University staffer's disgusting and frightening treatment of pro-lifers went virtually unreported by the media
Purdue University, meanwhile, refused to do anything about it (public pressure eventually forced the man to quit). Some time ago a professor at UC Santa Barbara stole a pro-life demonstrator's sign and assaulted the demonstrator; that professor is still employed at UC Santa Barbara in the Feminist Studies department.
If virtually any other interest group were the recipient of such vicious and unprovoked antagonism on our college campuses, it would be a round-the-clock media event. Every reporter on every college beat on the country would be documenting this astonishing outpouring of vitriol directed at innocent students and activists who are simply exercising their constitutional right to free speech. But these are pro-lifers, and so they apparently don't warrant any sympathy, nor very much media attention at all.
This should change. We should not turn a blind eye to this quiet and brutal form of censorship and intimidation that's taking place at colleges across our country. Agree or disagree with them, pro-lifers have the right to speak, to demonstrate, and to let their beliefs be known. They deserve to be protected from harm and let alone to peacefully voice their opinions. Here at The College Fix, we'll continue to shine light on this awful trend. Would that the rest of our media did the same.
Like The College Fix on Facebook / Follow us on Twitter