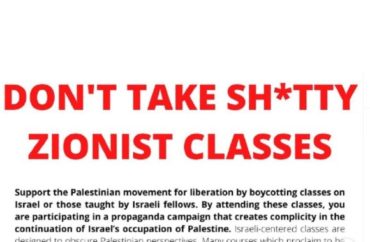 'Boycott these classes that serve as vehicles to spread Zionist propaganda on American college campuses'
Students for Justice in Palestine at the University of Chicago has urged its peers to avoid "sh*tty Zionist classes."
"Support the Palestinian movement for liberation by boycotting classes on Israel or those taught by Israeli fellows," a January 26 Instagram post said. "Boycott these classes that serve as vehicles to spread Zionist propaganda on American college campuses," the post text says.
The "sh*tty Zionist classes," according to SJP, are "Multiculturalism in Israel," "Narrating Israel and Palestine through Literature and Film" and "Gender Relations in Israel."
The multiculturalism course is taught by Israel Institute Visiting Associate Professor Meital Pinto. "Dr. Pinto's research focuses on the issues of discrimination, minority rights within multicultural societies (especially language rights and religious freedom), including rights of minorities within minorities, and gender aspects of shaming," her bio says. She is a former law clerk for the Israeli Supreme Court.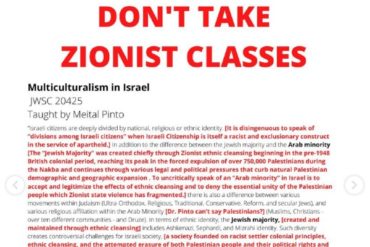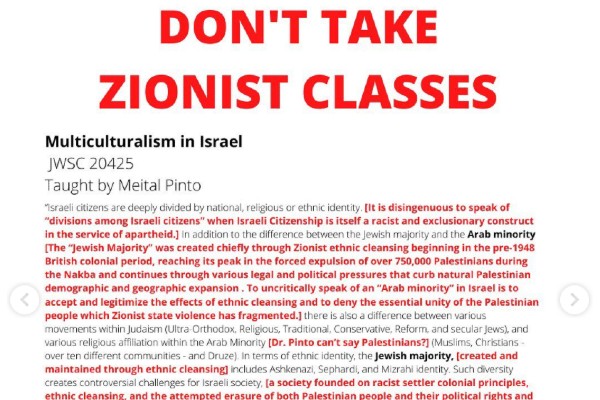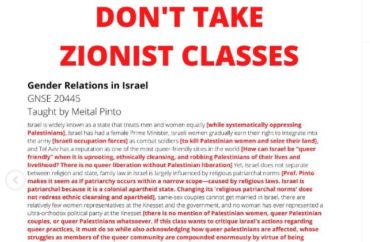 The social media photos contain a course description along with annotations from SJP.
"The Zionist agenda of these classes can be read directly off their course descriptions, which we've highlighted for you here. If you or anyone you know are taking these courses, DROP THEM," SJP UChicago said.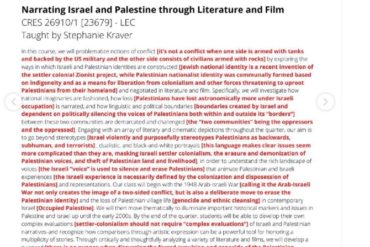 Pro-Israel Algemeiner reported that SJP at University of Chicago is an influential group with a history of statements against the Zionist country.
"The student group has previously attracted controversy for its inflammatory rhetoric about Israel and Zionism, the movement supporting the Jewish people's right to self-determination," The Algemeiner reported.
"In May, the group negotiated with the incoming Undergraduate Student Senate to issue a joint statement that said, 'From the river to the sea USG supports a Palestine that is free.' The slogan, commonly used by Palestinian nationalists, calls for the establishment of a Palestinian state between the Jordan River and the Mediterranean Sea, in place of Israel," Algemeiner reported.
MORE: Duke student government rejects pro-Israel student group
IMAGE: Students for Justice in Palestine/Instagram
Like The College Fix on Facebook / Follow us on Twitter