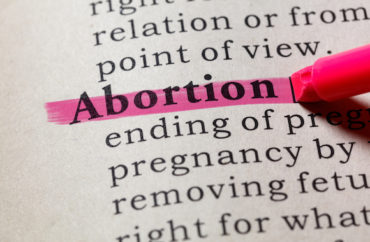 Coverage includes elective and 'medically necessary' procedures
Students at several dozen colleges across the country have the option of utilizing abortion coverage via health insurance offered through their schools, plans which some students are actually required to carry.
Over 40 different schools—ranging from public universities, Ivy Leagues, private academies, regional state schools and other types of institutions—offer abortion coverage through Aetna, a health insurance company based out of Connecticut.
On many American campuses, international students are required to have a plan through their school, though it remains optional for domestic students. In total, Aetna offers 155 plans to schools across the country. Schools may customize the plans to their likings.
Some schools have moderate to strict restrictions on controversial procedures like abortions. Yet 41 universities and colleges include 100% coverage of abortions for their students. That includes eleven campuses from the California State University system, Carnegie Mellon University, Orange Coast College, Syracuse University, Columbia, the New York Institute of Technology, and numerous others.
Schools don't want to talk about abortion coverage
The College Fix reached out for comment to every school that covers abortion via the Aetna coverage. Yet very few were willing to speak to any real extent about their student insurance plans.
Reached via email, Brad Buchanan, the chief medical officer of the University of California's Student Health and Counseling office, said: "We are completely occupied in managing the COVID-19 situation for our campuses and med centers. I am not able to respond at this time." The University of California system shut down its campuses weeks ago in response to the coronavirus pandemic.
One school effectively attempted to dodge the question, with media relations claiming that their school did not in fact have a health insurance plan even though the plan was advertised on its various websites.
.
Toni Molle, a spokeswoman for California State University, told The Fix via email: "Our university does not administer a health insurance policy. You may have us confused with the University of California which does offer health insurance to students."
That claim appears to be effectively false: Aetna lists multiple Cal State campuses, such as Fresno and Humboldt, as offering insurance plans to students. After several further email exchanges, Molle offered a more qualified response.
"The CSU does not have a self-funded student health insurance plan so the plan that is offered is administered by independent entities. International students who attend the CSU are required to have health insurance. The insurance plan that they buy in order to attend the university is compliant with the Affordable Care Act. Students have the option to buy from other insurance providers. Domestic students are not required to purchase insurance," she said.
San Francisco's Academy of Art University, meanwhile, told The Fix: "We cannot comment right now, we are in the middle of a health crisis," presumably a reference to the COVID-19 outbreak in the state. At the time of their response, San Francisco had seen ten deaths from the virus.
The University of Arizona offers abortion coverage, but only if the procedure is "medically necessary." The Center for English as a Second Language at the University of Arizona, however, covers all abortions in full. This school is an extension of the regular campus for non-native English speaking students. The university did not respond to requests for comment in the plan.
Eight schools in the Aetna lineup were explicit in stating they do not cover any type of abortions. Florida Memorial University, Missouri University of Science and Technology, Saint Louis University, Southern Illinois University Carbondale, the University of Detroit Mercy, and the University of Missouri's Columbia, Kansas City and St. Louis campuses all refuse to offer any abortion coverage whatsoever.
The policies have generated controversy elsewhere. In February of this year, the Wyoming state legislature ordered the University of Wyoming to stop providing students with Aetna's abortion coverage after a Fix article revealed that the plan covered elective abortions for students.
MORE: Legislature bans abortion coverage in university health plan after Fix report
MORE: University automatically enrolls int'l students in abortion-covering insurance
IMAGE: Feng Yu / Shutterstock.com
Like The College Fix on Facebook / Follow us on Twitter