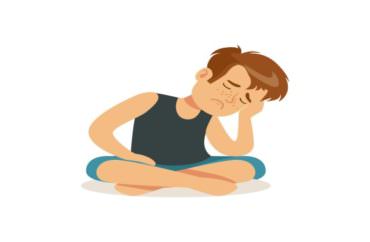 Students in Drexel University Professor George Ciccariello-Maher's "Race and Politics" class staged another protest in support of the "white genocide" academic, this time via a sit-in at provost M. Brian Blake's office three days ago.
A month prior, Ciccariello-Maher's students complained about the university placing him on leave following his latest petulant social media comments — that the Las Vegas massacre was a result of "white people and men [who] are told that they are entitled to everything."
According to the Drexel student paper The Triangle, students think the university needs to take more of a stand against what they claim are rightist attacks against the prof:
"We're here demanding that he be reinstated and that Drexel begin to treat this as something that is important for other universities and set a precedent for how universities around the country are going to deal with alt-right threats and smear campaigns against professors," said Dakota Peterson.
they are now about to occupy the dean's office pic.twitter.com/92faEDw6Tm

— Joshua Scott Albert (@jpegjoshua) November 16, 2017
Some of Ciccariello-Maher's supporters expressed their frustration with the lack of progress towards their goal to get the professor back on campus.

"It looks the Drexel administrators we confronted are cowards," Diana Solano-Oropeza, a student in Ciccariello-Maher's Race and Politics class, said.

"Every time we try to get an answer, it gets lost in the bureaucratic circle of Drexel, and it either goes to not their department, or not them specifically as a person. And blame just keeps getting shifted from person to person that it's hard to even talk to someone at this point." Josh Anker, a former student of Ciccariello-Maher's, said.

"It just seems like they talk to us, and they're like 'yeah, we hear you, we hear what you have to say," and then … nothing happens," the anonymous student said.

For some students, Ciccariello-Maher's removal represents larger ideological problems within the university.

"It's wrong to me to have our university just capitulate to people on the internet, especially the alt-right specifically … and then they give us this whole big deal about safety, but we're still in the same classroom … it's just like nothing really changed except now, we have Skype class. And I didn't up for a Skype class, we're not paying for a Skype class … we just want this changed," the anonymous student added.
Since being on leave, Ciccariello-Maher has been teaching remotely, his image projected onto a whiteboard with "classroom discussions […] tak[ing] place with students speaking into two microphones."
MORE: Drexel University students show support for 'white genocide' professor
MORE: Drexel 'white genocide' prof threatens 'legal action' after being placed on leave
IMAGE: NotionPic/Shutterstock.com
Like The College Fix on Facebook / Follow us on Twitter