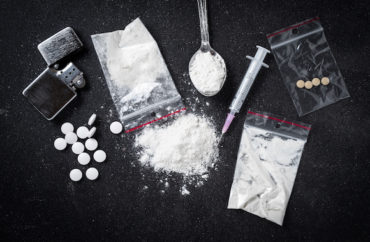 Drugs present in Floyd's system when he died
Duke University has launched an investigation after a student found a copy of George Floyd's toxicology report posted on a bulletin board commemorating Black History Month.
"A printout of George Floyd's toxicology report was hung beside a photo of his face on a Black History Month-themed bulletin board on the third floor of Brown dorm" on March 20, the student newspaper The Chronicle said.
"We are completely aligned with the idea that a person who causes harm to others in this community and elsewhere should be held accountable," Dean of Students John Blackshear said at a meeting with residents of the Brown Residence Hall. The dean said information had been turned over to the Office of Student Conduct and Community Standards.
Floyd died at the hands of Minneapolis police officers in May 2020 and the trial of one of the officers, Derek Chauvin, has started with jury selection.
The student newspaper did not include photos of the posted report in its article, but it did describe what it looked like.
"Each compound listed on the toxicology report was underlined with a pink pen, and the person wrote notes across the top of the page insinuating that Floyd was responsible for his own death," the paper said.
Floyd's autopsy report showed he had methamphetamines, cannabinoids and fentanyl in his system when he died.
The person who posted the report wrote "Mix of drugs presents in difficulty breathing!" and "Overdose? Good man? Use of false currency is felony!"
The police pulled over Floyd for allegedly using a counterfeit $20 bill.
Students meet with administrators
Blackshear met with students soon after the photo began circulating through messaging.
The student paper said a student found the photo after 12 p.m. on Saturday and sent it to a group chat for students in the residence hall. By 2 p.m. students were meeting with Blackshear (below).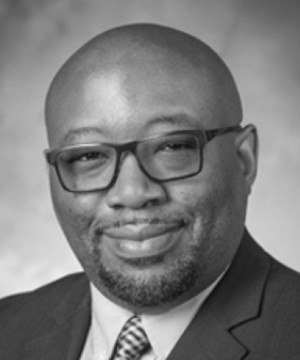 According to the criticism of his comments, the dean said that the posting of the report and the commentary should be treated as just an opinion.
"I just felt really uncomfortable with him calling it an opinion instead of a racist statement," student Emily Prudot Gonzalez told the campus paper.
Another student Michael Manns, said that the dean, who is black, "invalidated" claims of racism.
"I was met with distasteful remarks that seemed to invalidate my feelings and experiences while simultaneously epitomizing just how insincere Duke's anti-racist platform truly is," Manns told the Chronicle.
"As I said to students yesterday, I am not blind to the fact that we have a community here of people with all sorts of opinions and beliefs about everything we do, but that was not what that was about," Blackshear told the Chronicle.
The dean said he had to take a "deep breath" before talking to the students.
"I can't escape from being a Black man who has a reaction to that, but I had to set my reactions aside and go see my students," Blackshear said.
MORE: MIT chaplain forced to resign after citing George Floyd's rap sheet
IMAGE: Leszek Czerwonka / Shutterstock.com
Like The College Fix on Facebook / Follow us on Twitter