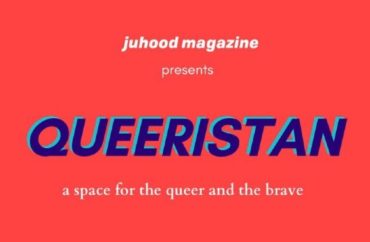 'Broad' support from Muslims at Duke, organizer said
Muslim students at Duke University have organized a series of events to promote acceptance of homosexuality and other LGBTQ-related issues and to create a community for gay Muslims.
The event series, called Queeristan, aims to connect LGBTQ Muslims to one another at the private university in North Carolina. It is a collaboration of the school's Center for Muslim Life and the student publication Juhood Magazine. 
"As far as the CML receiving criticism here and there, the answer is yes," Joshua Salaam, the center's director, told The College Fix via email. The Fix had asked if the Muslim community had criticized the promotion of LGBTQ issues.
"We have a very diverse group of students on campus and they constantly engage us with their thoughts, opinions and concerns on many issues," Salaam said. "I can only pray they continue that practice so our office can stay informed."
He did not have data to share on the number of LGBTQ Muslims at Duke but referred The Fix to Nicholas Antonicci, the director of the school's Center for Sexuality and Gender Diversity.
Antonicci did not respond to multiple emailed requests for the information from The Fix.
MORE: Catholic university faculty upset that school criticized gay marriage
In October, the organizers hosted a movie night for the film "My Beautiful Laundrette," a 1985 movie about a two gay men who run a laundromat together, according to IMBD.com.
Queeristan also hosted a discussion titled "Homosexuality in Islam with Dr. Scott Kugle," according to the student paper The Chronicle.
Scott Kugle is a graduate of Duke and currently works as a professor at Emory University. He wrote a 2010 book titled "Homosexuality in Islam: Critical Reflection on Gay, Lesbian and Transgender Muslims," according to his faculty profile page.
"Our main focus was that whenever people are addressing queer Muslims, it's always something like 'Hey I'm a queer Muslim, I exist,'" Adil Malik said, according to the campus paper.
"The event that we wanted to have was, 'Yes queer Muslims exist, but it's not only that they exist, it's that they are accepted within Islam.' They have existed throughout history, and they've been part of Islamic cultures and societies," Malik said. Malik holds leadership positions in the Pakistani Student Association and Muslim Student Association.
"I think a lot of the students who wanted something like this were not sure that they could pull something like that off and the encouragement really came from the Center for Muslim Life," a student organizer, who requested anonymity, told The Fix via a Zoom interview.
The student said "the broader Muslim community at Duke was very, very supportive. And many people came from the general Muslim student population." 
The student told The Fix that she did not know how many LGBTQ Muslims there were at Duke and said she did not trust the statistics on demographics regardless.
MORE: Duke University to train college athletes in gay rights activism
IMAGE: Juhood Magazine/Facebook
Like The College Fix on Facebook / Follow us on Twitter