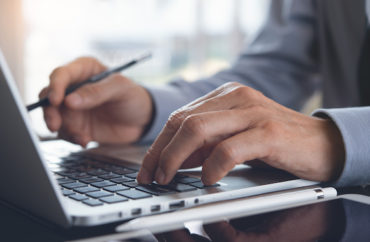 Columbia also closing its campus
The University of California, Los Angeles and Duke University have joined the growing list of schools closing their campuses this week in an effort to halt the spread of the worldwide coronavirus, with numerous universities switching to virtual class formats in order to prevent further transmission of the deadly disease.
Duke announced on Tuesday that "all on-campus classes will be suspended until further notice," and the school will "transition to remote instruction (video and other forms of delivery) for all undergraduate, graduate and professional schools." The school is also extended its spring break for an extra week.
The university also informed students away on spring break that they are to refrain from returning to Duke's campus. Any students who must return to the school "must register with Student Affairs in advance" before they are granted access to the campus or student housing. The school says it plans to roll back access to on-campus resources such as libraries and dining facilities, and that "student activities and gatherings will be curtailed."
UCLA, meanwhile, has switched to online instruction at least through Apr. 10 of this semester. The school will also soon "cancel nonessential gatherings of more than 100 people." Final exams for the winter quarter, the university said, will also be offered remotely.
Purdue University in Indiana has also ordered its students to undergo virtual instruction rather than come to campus. The university said this arrangement may continue "through the end of the semester." The campus "will remain open after spring break," the institution said, though "all university-sponsored events" will be postponed. The school urged community members to cancel any events with 50 or more people.
The University of Virginia on Wednesday also announced that it would be switching to online instruction for the remainder of the month, pledging to "reassess after April 5." Events at the school with more than 100 people "are prohibited for the foreseeable future and should be postponed, cancelled, or offered virtually," the school said.
Columbia University in New York will cease in-person instruction as well. The university's president Lee Bollinger informed the school on Sunday that a campus community member had been quarantined after being exposed to the virus, though Bollinger said the school "does not have a confirmed case of the virus on campus." The school suspended classes on Monday and Tuesday of this week in preparation to shift to virtual instruction for "the remainder of the week."
CNN reports that multiple other schools such as Amherst College, Barnard College and Princeton University, among numerous others, are switching to various forms of virtual or off-campus work.
These schools join numerous other institutions in California, Washington and Massachusetts—including UC Berkeley and Harvard—in closing down their campuses and/or transitioning to virtual instruction due to coronavirus concerns.
MORE: Amid coronavirus panic, flurry of campuses switch to online learning, cancel events
IMAGE: TippaPatt / Shutterstock.com
Like The College Fix on Facebook / Follow us on Twitter