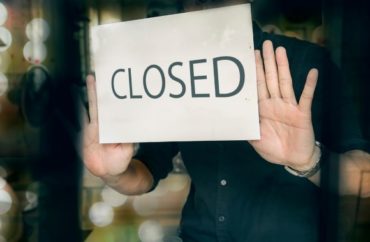 Most are on east and west coasts
Multiple campuses across the country are effectively shutting down amid fears of the coronavirus epidemic, sending students to online classes and cancelling events in the hopes of stopping the spread of the disease.
KTLA reports that both the University of California, Berkeley, and UC San Diego are "transitioning to online learning" as the disease spreads throughout the state and the country. The news network reports that "all lectures, seminars and exams at the flagship university will be offered through digital platforms, and any events with more than 150 attendees will be canceled or postponed." Authorities have in recent weeks urged municipalities to cancel or restrict mass gatherings to contain the rapid spread of the virus.
Laboratory and performance arts classes at Berkeley will continue to meet in person. No coronavirus cases have yet been reported at either campus.
In addition to those schools, San Jose State, Santa Clara University and San Francisco State have cancelled in-person classes.
The University of Washington last week closed its campus, as well, telling students to begin attending classes online.
On Tuesday, meanwhile, Harvard announced that it would be switching over to an online-class-only format. The Harvard Crimson reports that university President Lawrence Bacow made the announcement Tuesday morning via email. The school has asked that students do not return from spring break after March 22, and that the university "will now strongly discourage gatherings of more than 25 people."
The Crimson also reported that residential students "will be required to move out of their dorms no later than March 15 at 5 p.m."
In New York State this week, Hofstra University, Fordham University and New York University all announced they were suspending in-person classes, switching to Internet-based instruction for varying periods of time.
The safety measures were not simply limited to the east and west coasts. The Ohio State University announced this week that it would immediately "suspend face-to-face instruction in lectures, discussion sections, seminars and other similar classroom settings and move to virtual instruction, effective immediately and through at least Monday, March 30." Vanderbilt University in Tennessee, meanwhile, cancelled classes for the remainder of the week and announced a shift to online classes "through at least March 30."
The United States as of Tuesday afternoon had recorded nearly 800 coronavirus cases and 28 deaths.
MORE: In wake of coronavirus, CA university reportedly a hotbed of anti-Asian discrimination
IMAGE: Nampix / Shutterstock.com
Like The College Fix on Facebook / Follow us on Twitter