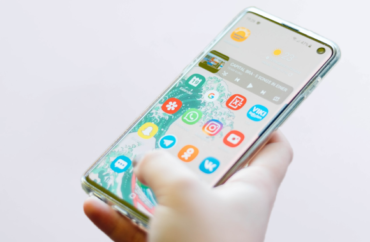 Also declined to say how many complaints have been filed with hotline since its creation
U.S. Department of Education representatives dodged questions this week about whether the department would continue to operate a "Free Speech Hotline" created by previous Secretary Betsy DeVos.
"Under the previous administration, the Department established an email inbox to receive complaints regarding campus speech," a spokesperson told The College Fix via email. "At present, the Department's new leadership is assessing this inbox and it remains online."
The spokesperson did not disclose to The Fix how many complaints have been filed with the email hotline since its creation.
In December the Education Department announced creation of the hotline, which allowed faculty and students to report concerns about free speech violations on college campuses. The announcement was made at a nearly two-hour presentation by department representatives who argued free speech is being stifled by progressive activists on college campuses.
"Anything that offends progressive orthodoxy is branded as racist, sexist, misogynist," said assistant secretary of education for postsecondary education Robert King during the presentation.
Every complaint will be reviewed, and investigations opened "where it is appropriate to do so," a department spokeswoman told The Wall Street Journal after the announcement.
The address to report complaints is [email protected].
At the time of the announcement, Terry Hartle, senior vice president of government relations for the American Council on Education, told Inside Higher Ed the idea schools were suppressing speech on campus was "misleading," adding that the department did not have the authority to enforce campus free speech protections.
"This is another case where the Department of Education is telling people what they want to hear rather than what the facts actually are," Hartle said.
But campus suppression of speech remains a national issue, as evidenced by the U.S. Supreme Court's recent 8-1 decision in favor of a student who believed a campus "free speech zone" violated his First Amendment rights.
In 2016, Chike Uzuegbunam, then a student at Gwinnett College, was prevented from distributing religious literature on campus and sued the Georgia school, which argued his discussion of religion on campus amounted to "fighting words," and could therefore be regulated.
The impetus behind the hotline was a March 2019 executive order signed by President Donald Trump that would order institutions of higher education that receive federal research funds to enforce their free speech protections on campus. At the signing, Trump said he was taking "historic action to defend American students and American values that have been under siege."
But with Democratic President Joe Biden's administration now in charge, it remains unclear whether the department will keep the hotline running. On March 1, the U.S. Senate approved Biden's choice for new Education Secretary, Miguel Cardona, by a 64 to 33 vote.
Ironically, one of the primary complaints conservatives have had is that universities are suppressing free speech by setting up hotlines of their own where students and faculty can anonymously report one another for "bias" and "hate."
But Speech First, a group that has taken several schools to court to challenge their "Bias Response Teams," supports the free speech hotline at the Education Department.
"I'd love for the Department to keep the hotline," Speech First President Nicole Neily told The College Fix in an email. "Free speech is a non-partisan issue, and universities infringe upon speech rights of both students and faculty on the left and the right with alarming regularity."
"Given that the hotline is really just an email address, I suspect it's not a resource-intensive venture," Neily said.
MORE: Ed Dept. launches 'Free Speech Hotline' to combat cancel culture on campus
IMAGE: ChristianWiediger/Unsplash
Like The College Fix on Facebook / Follow us on Twitter