This month, Stanford University will host far-left progressive heroines Linda Sarsour and Angela Davis.
Two people who may not be speaking on campus this month, however, are Turning Point USA leaders Charlie Kirk and Candace Owens.
An attempt by right-of-center students at the elite, Northern California school to bring the pro-capitalism pundits to campus has been stymied by administrative red tape and regulations that ultimately silence conservative voices on campus, they say.
"They are literally pulling every trick in the book and doing everything they can to make this event impossible," said John Rice-Cameron, president of the Stanford College Republicans.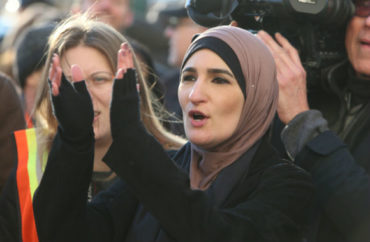 Rice-Cameron and his peers have for the past couple weeks worked to secure a visit by Kirk and Owens, the latter of whom has recently been thrust into the national spotlight after uberstar Kanye West endorsed her black-people-are-not-victims philosophy.
The students started planning the effort in mid-April, with a preferred date of May 15, and a campus venue identified.
The problem, Rice-Cameron said, is there are several onerous funding regulations student groups at the private university must follow, including that speaker events cannot be bankrolled by non-campus funding sources. With that, Kirk's offer to pay for the event himself was rejected.
Making matters worse, the student government several months ago apparently dropped the amount it's willing to give to student groups to pay for speakers to a maximum of $1,000, meaning student groups must cover the remaining expenses by getting an academic department to sponsor the rest of the event costs, or team up with other student groups and pool resources.
Well, proactive conservative groups on campus are sparse, Rice-Cameron said, and there's really only one academic department at Stanford conservative students can turn to for sponsorship — the school's right-of-center Hoover Institution. Rice-Cameron said its officials have politely declined a request to host the Turning Point leaders.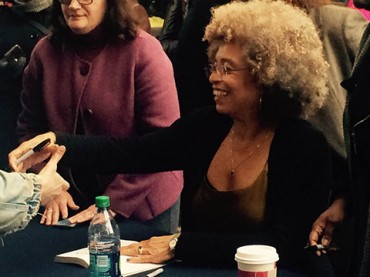 Meanwhile, the reason left-leaning speakers such as Sarsour and Davis have the red carpet rolled out for them at Stanford is because campus departments and the university itself invites, hosts and financially sponsors their visits; there's never any problem to find funding for far-left voices, Rice-Cameron said.
"They want to make it harder for organizations like ours to host conservatives," Rice-Cameron said, adding similar funding restrictions are not present on public campuses, which have much looser regulations when it comes to speakers.
"That's why a school like Berkeley can host a whole week of conservative speakers, and we can't," he said. "They are not providing us a way for it to happen."
Stanford spokesman Ernest Miranda said that's not true.
"Student Activities has been in discussions with the Stanford College Republicans (SCR) and the group is aware of the university's policies and expectations. The SCR did not – and currently does not – have the funds in hand to hold the event. In fact, an invoice from their most recent event remains outstanding," he told The College Fix in an email on Tuesday.
"In addition – per university policy – the deadline for presenting an event plan and funding for an event is two weeks in advance – which is today. Student Activities has suggested that the SCR consider hosting the event later this spring or in the fall so they would have sufficient time to raise funds and present a completed event plan," he added.
But Rice-Cameron countered that even if the conservative students delayed the event and ended up somehow securing the $1,000 contribution from the student government, left-leaning academics at the school will not be inclined to use their department resources to host conservatives such as Kirk and Owens, he said.
The real problem, Rice-Cameron said, is that the way the new rules are now set up at Stanford, the College Republicans are greatly hindered from bringing in conservative speakers, a problem that was not present last fall, when the student government granted them $6,000 to host pro-Israel terrorism expert Robert Spencer.
With the student government contribution cap now at $1,000, the school should allow outside funding sources for speakers, he added.
The College Republicans have issued a press release on the matter in an attempt to call out campus administrators.
"We call on Stanford's [Student Activities and Leadership] office to end this petty pattern of intellectual suppression, and allow the unfettered promotion of conservative ideas on campus," it states. "Only then, can Stanford truly be a place where 'the wind of freedom blows.'"
MORE: Students of color accuse Stanford Law School of being steeped in racism
Like The College Fix on Facebook / Follow us on Twitter