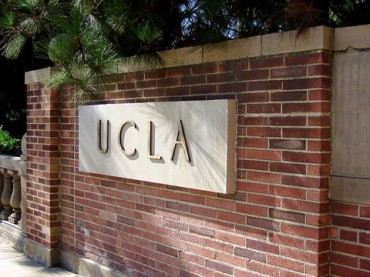 There's an effort underway at UCLA to keep pro-Israel students from serving on the public university's student government council.
"Candidates running to serve as officers in the undergraduate student government at UCLA are being asked to sign a pledge that they will not go on certain free or sponsored trips to Israel, a prerequisite that one pro-Israel group is calling 'bigoted' and 'absurd,'" The Blaze reports. "According to the UCLA newspaper the Daily Bruin, the majority of candidates have signed the pledge."
Cornell University law Professor William Jacobson points out on his Legal Insurrection blog that it's not just happening at UCLA, and the trend is very disturbing.
"These trips and advocacy training are critical because some campuses have become openly hostile to pro-Israel students as a result of 'direct action' and other intimidation by relatively small but highly coordinated anti-Israel groups like Students for Justice in Palestine," he wrote. "Professors actively participate in demonizing pro-Israel students."
Breitbart reports the UCLA pledge "relies on a number of inflammatory and misleading statements, such as the claim that 'AIPAC and ADL have political agendas that marginalize multiple communities on campus'–including what the statement calls the 'Afrikan' community."
"The statement also makes claim that AIPAC supports "actions that have violated human rights and international law," though it does not (and, indeed, cannot) provide any supporting evidence."
Like The College Fix on Facebook / Follow us on Twitter