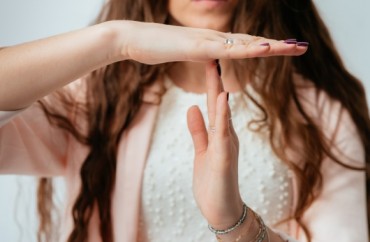 Under Common Core, the answer to a math problem doesn't have to be exactly right — as long as the student shows he or she understands generally how to solve the problem.
Yes, that's right. There's that 2013 shock video that showed a Common Core curriculum director explaining why, under the then-new federal education standards, how 4 x 3 can equal 11. Add that to all those screenshots circulating on social media over the last few years showing students' math answers being marked as incorrect for giving precisely correct answers on math problems instead of guesstimating.
Perhaps it's all too much for some old-school math teachers who cannot stomach such asinine rules from the idiots in D.C. — and they have gloriously revolted.
ACT, the U.S. college admissions testing company, released its ACT National Curriculum Survey this month. Among its findings comes word that not all elementary school teachers are cooperating with the feds' Common Core mandates.
"Some early elementary teachers are still teaching certain math topics omitted from the Common Core Standards, perhaps based on the needs—real or perceived—of students entering their classrooms," a summary of the report states.
In other words, teachers are teaching math skills they deem necessary and vital to students' success, regardless of what the pencil pushers in Washington dictate — a fabulous rebuttal to the attempted dumbing down of math by the feds.
Here's how ACT explains it: "One reason that early elementary school teachers may be teaching these topics is that they recognize the importance of the topics to mathematical competence. … Another reason may be that the teachers perceive that without these skills, students will be less well prepared for the demands of later mathematics courses, where they will need to be familiar with some of the omitted topics in order to do the work required in those courses."
MORE: Top Five Worst Common Core Lessons Exposed in 2013
Amen to that! But wait, there's more awesomeness.
"In addition, many mathematics teachers in grades 4–7 report including certain topics relevant in STEM coursework in their curricula at grades earlier than they appear in the Common Core," the report adds.
In particular, it notes many fourth and fifth grade teachers teach students about probability and statistics rather than wait for those topics to be introduced when the feds have dictated via Common Core: sixth and seventh grades.
Basically that means elementary school teachers instruct students on important concepts related to Science, Technology, Engineering and Math fields at a younger age — knowing students need it and can handle it — and are not waiting around for the approved timeline developed by D.C. bureaucrats.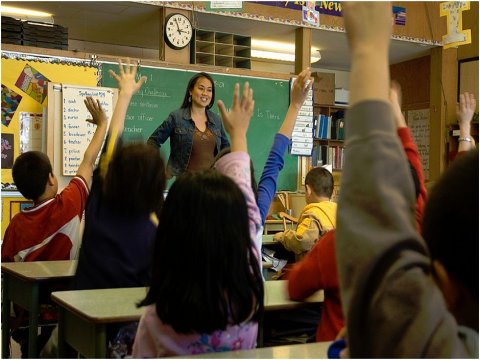 For those of us who have suffered through headline after frustrating headline regarding Common Core, this is enough to make us jump for joy! Thank God teachers are giving the feds the middle finger and doing what's best for the children.
It stands to reason these same teachers, if a student turns in homework claiming 4 X 3 is 11, will mark that answer down as incorrect.
MORE: Common Core Shock Video: 3 X 4 = 11
ACT conducts the survey every three to four years, according to its website. The survey collects data from thousands of elementary and secondary teachers and instructors of first-year college courses and results help inform ACT's assessments. The 2016 results are based on a national sample of 9,266 participants.
While the math findings offered some good news, the larger overall picture is grim: Common Core is not preparing students very well for college, the analysis found.
"ACT's findings should not be interpreted as a rebuke of the Common Core," ACT Chief Executive Officer Marten Roorda stated. "However, the data highlight the disconnect between what is emphasized in the Common Core and what some college instructors perceive as important to college readiness."
MORE: Teacher Blasts Common Core: 'Today I was ever ashamed to be a teacher.'
Like The College Fix on Facebook / Follow us on Twitter
IMAGE: Shutterstock