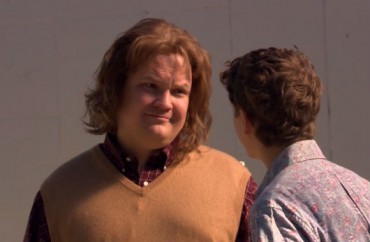 Terrible test takers of the world, rejoice! Asian and Asian-American students, mourn.
Connecticut's Trinity College will now evaluate applicants on the basis of their talent at BSing.
The elite liberal arts school told high school counselors in an open letter Monday that it was becoming "test-optional," meaning that undergraduate applicants need not submit SAT or ACT scores:
Research has proven that high school GPA is a stronger predictor of success in College than are standardized test scores. Our goal in joining the test-optional movement is to expand educational access and to bring academically strong students to the admissions committee who may have never considered a Trinity College education.
Counselors who can't "quantify" the "outstanding attributes" of students should now tell Trinity about the "personality traits" of their students:
Grades and academic coursework help admission counselors understand academic achievement, but we know this is only one part of a student's complex story.  Attributes such as curiosity, optimism, persistence, grit, and creativity (to name a few) are strong predictors of success in college and beyond.
The focus on sharing "a deeper narrative" won't "replace grades," but will rather "enhance the applicant's file and give the [admissions] committee other tangibles to consider, and thus lead to a more robust and holistic evaluation of the student."
"Holistic" is a term of art among admissions professionals that actually means "racial stereotyping," according to a former admissions dean who said schools will "sculpt" their admissions pool "with race and gender percentages in mind." That's a particular drag on Asian-American applicants, who can rarely get in as legacies or recruited athletes and must rely on outstanding academic achievement, the former dean said.
RELATED: Former admissions dean admits truth: 'Racial stereotyping is alive and well'
IMAGE: Arrested Development screenshot
Like The College Fix on Facebook / Follow us on Twitter