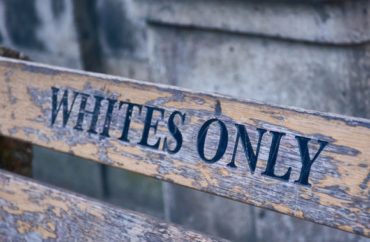 UPDATED
September email from School of Education dean contradicts its new statement
Elon University is nixing its racially exclusive "White Caucus" less than a day after the Young America's Foundation exposed the School of Education program, telling Fox News the segregated racial justice discussions over Zoom were student-initiated and administrators didn't know about them.
That contradicts reporting by student media organization Elon News Network, which reveals that this is actually the second semester of the program.
School of Education Dean Ann Bullock promoted the White Caucus to "white-identifying students" in September. It consisted of nine 75-minute meetings with Scott Morrison, an education professor.
The program has already provoked a federal civil rights complaint by an outside professor. The U.S. Department of Education's Office for Civil Rights confirmed Wednesday it was reviewing the complaint.
A university spokesperson told Fox News that administrators only learned about the White Caucus Tuesday but admitted that a School of Education staffer sent the email for this semester's program to all students in the school.
Vice President of University Communications Daniel Anderson said Jennifer Strange, coordinator of graduate programs, sent the email because she manages the school's Constant Contact account. Strange simply "assisted" students who wanted to invite their peers to participate.
The distinction is not evident in the email, which is formatted with School of Education letterhead and written in the name of the school, not a group of students.
MORE: 'White Caucus' requires nondisclosure agreement from participants
While School of Education students wanted to hold "candid, confidential discussions about racism without victimizing those of other races," Anderson wrote, the university's policies prohibit such discrimination.
"Because this student-led program would have excluded non-white individuals, it would be at odds with university policies and will not be held," he said. "Elon is reviewing the planning for this event to ensure that future programs are planned in compliance with university policies, are inclusive and align with the university's mission."
Nonwhite students criticize university for excluding them
Elon was facing internal and external pressure to open the whites-only program to everyone after YAF shared the School of Education email.
While the email defended racial segregation in the name of whites discussing "their awareness of and complicity in unjust systems" without harming "people of color," nonwhite students criticized their exclusion from the Zoom discussions in interviews with Elon News Network.
Black student Jon Seaton called the segregated meetings a "horrible idea" that violate Elon's purported inclusivity, and make him feel like the university had "lied to" him. "If you're going to exclude the people who the issues are about out of the conversation, that's counterintuitive. There's just no positive outcome that comes from that," he said.
Seaton would like to attend a White Caucus meeting "just to see what's going on, and I know my presence there would make a lot of people uncomfortable, but quite frankly at that point, I don't care."
Jaya Bhardwaj said whites won't learn "something valuable" unless "they listen to the stories and very valid feelings of people of color." The South Asian student said Elon was undermining its "strides to becoming an actively anti-racist institution" by excluding its "already limited people of color from the conversation."
MORE: Brandeis takes down page for whites-only space after College Fix report
In her September email inviting students to the fall semester program, Bullock (left) credited the segregated idea to white writer Alex Vlasic, now a teaching assistant for the UNtraining White Liberal Racism program in New England.
Vlasic promoted white caucusing in a 2019 article as a way for whites to relate to "the realities of racism and the harm that it causes, rather than assuming or hoping that we can jump directly into interracial healing."
The School of Education's recent email suggests that white students who do not sign up for the meetings are not fulfilling its mission to prepare "equity-minded leaders in the field of education."
Violates Title VI by excluding blacks
University of Michigan-Flint economist Mark Perry quickly filed a federal civil rights complaint against Elon for the whites-only program, adding the private North Carolina university to his lengthy list of schools targeted for race and sex exclusion.
Elon is "legally required to enforce Title VI as a condition of receiving federal (taxpayer) financial assistance," Perry wrote to the Department of Education's Office for Civil Rights Wednesday morning, in a complaint he shared with The College Fix.
"And yet the University's School of Education is discriminating on the basis of race and color by hosting, promoting, offering, and sponsoring an ongoing whites-only (no non-whites allowed) 'School of Education White Caucus' program that illegally excludes and discriminates against non-white students on the basis of race and color in violation of Title VI," the complaint says.
Perry said Elon was actively preventing Seaton, the black student who said he would go to a White Caucus meeting, from participating in a university program on the basis of his race.
The racially exclusive weekly meetings, which were scheduled to start next week, "deny non-white persons from the benefits of those programs on the basis of race and color, and they subject non-white persons to discrimination on the basis of race and color," Perry wrote.
The Office for Civil Rights notified Perry less than an hour later that it was reviewing his complaint and had assigned it a case number, according to a letter Perry provided The Fix.
UPDATE: The headline has been revised.
MORE: UNC-Charlotte offers whites-only events to understand their privilege
IMAGE: Buffa81/Shutterstock, Elon University
Like The College Fix on Facebook / Follow us on Twitter