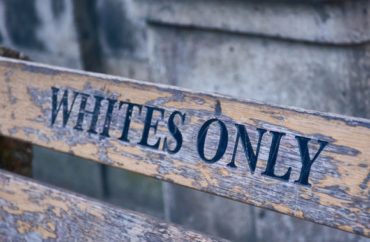 Cross-racial discussions might 'burden or re-traumatize' nonwhites
In order to promote racial understanding, Elon University is actively separating the races.
The private North Carolina university's School of Education invited "white-identifying" students to join a weekly "White Caucus" meeting over Zoom starting Feb. 16, according to an email obtained by Young America's Foundation.
It's imposing strict requirements on those participating, requiring them to sign what amounts to a nondisclosure requirement. Students must not share anything said in the meetings, including on social media, or "talk negatively about others outside the caucus." Recording the sessions is banned.
"White caucuses tend to be vulnerable spaces; being critically reflective and honest is a necessary part of unlearning white supremacy culture," the email said, explaining the confidentiality rules.
MORE: Brandeis takes down page for whites-only space after College Fix report
Whites must segregate themselves to discuss "their awareness of and complicity in unjust systems" so they don't "burden or re-traumatize people of color," according to the School of Education. (Several groups of people of color in America, from Turks to Taiwanese, have higher incomes than whites.)
The school implies that white students who don't participate are not fulfilling its mission to prepare "equity-minded leaders in the field of education." This is why it's so "urgent" that they get involved.
According to YAF, the email was sent by Jennifer Strange, coordinator of graduate programs, to all education students, and was signed by several undergraduates. (It didn't provide the full email.)
An Elon spokesperson ignored the conservative organization's questions about whether "administrators knew or approved" of the school-organized segregated gatherings, and whether it was concerned they could violate civil rights laws, YAF said. The spokesperson simply said Elon "has many different initiatives to promote racial understanding."
MORE: UNC-Charlotte offers whites-only events to understand their privilege
IMAGE: Buffa81/Shutterstock
Like The College Fix on Facebook / Follow us on Twitter