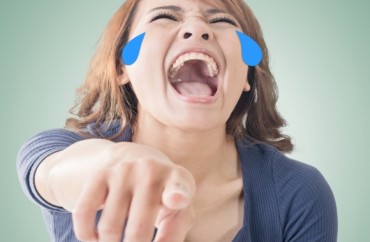 Some students at Elon University have started a petition expressing displeasure at the school's invitation of Kathleen Parker to speak there in October.
Parker, who describes herself as "slightly right of center," won a Pulitzer Prize in 2010 and is a frequent guest on political pundit programs.
The petition titled "A Request for the Removal of Baird Pulitzer Prize Speaker Kathleen Parker" cites passages from Parker's book Save the Males: Why Men Matter, Why Women Should Care and declares them … "dangerous."
Elon senior Becca Nipper said "A lot of people think we're taking issue with her politics, her personal stances — that's not it.
"(Her book) perpetuates something that's extremely dangerous and we're actively fighting against. It's something the administration has been truly working hard on. To have a speaker who actively supports that kind of thinking, brought in by the university as somebody who would speak to everybody, is detrimental and very dangerous."
In response, Dan Anderson, vice president of University Communications, issued a statement on behalf of the university saying Parker will still speak on campus.

In the statement, the university says it seeks out speakers to "explore issues from diverse points of view," hoping to challenge thinking of students, faculty and staff.

"That is in keeping with the university's mission of being an academic community that encourages freedom of thought and liberty of conscience,'" the statement reads. "It is important to know that the university does not endorse or reject the ideas expressed by the speakers we engage."
Received this university statement from Dan Anderson re: the petition seeking to bar Kathleen Parker from speaking: pic.twitter.com/ygITu2LZRY

— Tommy Hamzik (@T_Hamzik) July 26, 2016
The petition says the disagreement isn't about difference of opinion, but rather that Parker's work is "a consistent attack on all of the things Elon has been working towards," addressing issues like sexual assault, diversity and creating a safe, encouraging environment.

Nipper said if an Elon organization, not the university itself, were bringing Parker to speak, there would be a different response.

The university acknowledged the discussion brought to the table by Nipper and the petition. Nipper conceded the main purpose of the petition was to start that conversation.
Nipper added that she and other students would be "looking into alternate programming" during Parker's visit and to possibly "organize a discussion" with her.
MORE: Conservative black scholar disinvited to speak at Virginia Tech
MORE: Female author of 'The War on Men' disinvited to speak at Williams College
MORE: Jesuit college students demand Catholic archbishop be disinvited
Like The College Fix on Facebook / Follow us on Twitter
IMAGE: Shutterstock