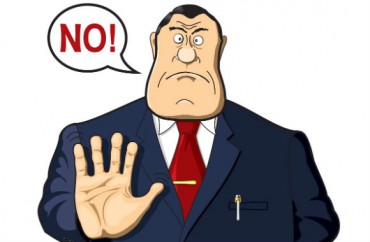 Afraid that enrollment could plunge if party goes viral
When Donald Trump was elected president, publicly celebrating America apparently became taboo at Loyola University Maryland.
More than one official at the Catholic institution tried to talk students out of hosting a party with the theme "America" – which had been planned before the election – saying that it would provoke outrage on campus.
Peter Hasson of The Daily Caller obtained student government group chats and emails sent to representatives that show concern over how the Nov. 18 party would be perceived given the election results:
The day after Trump's victory, a handful of students messaged SGA representatives to argue that — because of Trump's victory — an America-themed party was now inappropriate. One female student claimed she was "a victim of horrible hate words" and worried that similar mean things might be said at the party if the theme wasn't changed.

The university's executive vice president, Susan Donovan sent an email to two SGA members claiming she "talked with a number of students and heard from faculty members" about the party. …

"I encourage you to reconsider this plan in light of the legitimate concerns raised by so many," Donovan went on to say. "We have made progress in providing a welcoming climate on campus and do we want to reverse that progress with a theme that divides us?"
Council for Inclusion, Change, and Equity at Loyola wins excellence in student service award from @MarylandDCCC: https://t.co/9P19D10pOm pic.twitter.com/xEnFrUUzcO

— Loyola University MD (@LoyolaMaryland) November 16, 2016
Dean of Students Sheilah Horton implied that students would be punished if the party went on as planned, possibly because the America theme would make Loyola look bad:
Horton worried that the theme "provides an opportunity for students to dress or behave in a way that offends or oppresses others."

Horton also said the administration would have to "deal with" any fallout from the party, which she worried would make students feel "unsafe." …

"Even one negative event, especially with social media can cause the campus community to feel unsafe; it can be shared with potential students which can have an effect on admissions and indeed can be the defining incident for the class of 2017," she said.

"So, you have made a decision that in effect, has the potential to cause negative consequences for the university and even to the students whose behavior crosses the line," she continued.
Post-election teach-in. Message from faculty presenters is clear: be open to listening to each other, to diverse points of view #VeryJesuit pic.twitter.com/WjoBnHeDlg

— Loyola University MD (@LoyolaMaryland) November 15, 2016
Students told Hasson after the party that it "went off without a hitch" despite the official warnings.
The university has not responded to Hasson's report on its social-media feeds, but it did highlight local media coverage of its "Free Hugs Day" earlier this month.
Like The College Fix on Facebook / Follow us on Twitter
IMAGE: pavelmir/Shutterstock