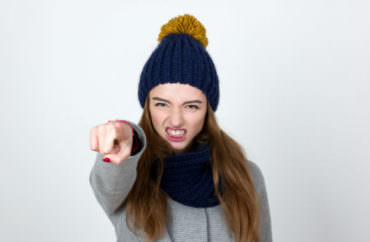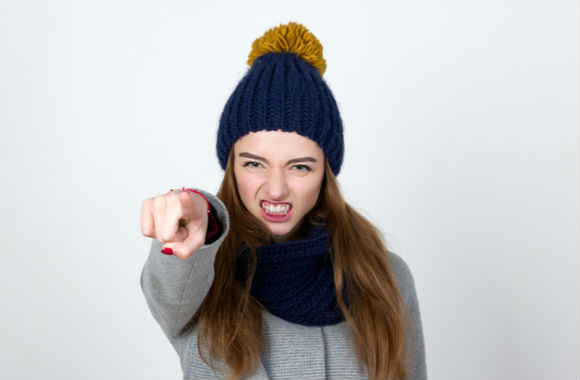 Student activists at Massachusetts' pricey Emerson College recently demanded the school's student paper be totally defunded, claiming it is "racist," "ableist" and that its employees engage in discrimination.
The activists' so-called "An Act of Acknowledgement for The Berkeley Beacon" demanded that the paper publicly apologize to "every marginalized reporter who The Beacon has hurt," and also "educate prospective students about its 'racist and ableist past.'"
The Beacon reports the Act followed a "semester of upheaval" over an article which allegedly "uplifted a white student's experience with Black Lives Matter protests," but failed to offer a student of color's perspective.
Fifteen Beacon staffers resigned over the article, and the campus group Protesting Oppression With Educational Reform, or POWER, said the story "undermined the BLM movement."
A former Beacon staffer claimed the paper doesn't care "about amplifying marginalized voices or creating an inclusive and safe environment," and added it "upholds [a] toxic news boys club environment."
Other demands from the Act included:
— [A] new publication should be created from the ashes of The Beacon—the "new" Beacon should be approved by SGA and a working group composed of marginalized students from POWER, ACCESS, and other intercultural organizations.

— Th[e] new publication will have mandatory anti-racist, anti-ableist, anti-sexist, anti-objectivity, and all anti-forms of oppression resources such as self-help books, Tuesda Roberts' guidance, and mandatory attendance for open cultural events.

— In this new publication, any editor—be either the EIC, managing, staff, or assistant—any reporter that is racist, ableist, or reinforces any type of oppression—in an article or through a verbal/online conversation— is put on probation. If the reporter does not make an effort to reeducate themselves during their probationary period, they are removed from The Beacon and can only rejoin in a year's time.
The Act also featured numerous student testimonies, including those of former Beacon staffers.
"I believe that POC's voices should be the ones highlighted on stories involving issues with race and social justice rather than diminishing them," one student said. "You can not be anti-racist and continue to support an organization who has taken no accountability for their trauma they have inflicted on so many people at Emerson."
Another (foreign) student whined that, in one of her columns, a Beacon editor made her include a link to the date of her country's independence, as well as to the number of years the country had been a colony. "As a national of that country I am a credible source in myself," the student complained. "You wouldn't ask an American to provide a link to prove that 4th of July is their Independence Day."
Ultimately, unfortunately for the activists, "much of the[ir] proposal fell outside of SGA's jurisdiction" and may not have been enforceable. As such, the Student Government Association ended up passing legislation which merely condemned The Beacon.
"[The legislation] is not saying that we, SGA, are taking away The Beacon's funding," [SGA Executive Vice President Jehan] Ayesha-Wirasto said. "We are simply trying to raise the standards with which we are holding all student organizations, including ourselves, when it comes to racism, ableism, sexism and other forms of oppression. And we're trying to do so in a more tangible manner across the board."

Legislation is intended to be a call to action for administrators, as SGA does not have the power to directly influence or change college policy. The petition has been submitted to Emerson's Office of Community Standards which will review the issue.

The Beacon's upper management publicly committed to a number of changes to existing policy in September, including implementation of mandatory bias training for staff members and correspondents, a more democratic editor-in-chief and managing editor selection process, and an audit of the paper's recent coverage.

The Beacon has since implemented a number of those changes, according to a letter published in the paper from current Editor-in-Chief Diti Kohli. They include bias training (three workshops took place in the fall semester), and an overhauled constitution that will create a professional advisory board to consult on stories related to issues affecting marginalized communities before publication.
Another former Beacon staffer complained that all The Beacon does is keeps saying "we're doing the best we can" … it's ridiculous […] it's so sad that so many of you guys are going to go to bat for a racist publication.
Read the article and activists' demands.
MORE: Emerson activists demand mandatory race trainings, scholarship quotas
MORE: Student paper loses funding after critical Black Lives Matter op-ed
IMAGE: Kristiana Gankevych / Shutterstock.com
Like The College Fix on Facebook / Follow us on Twitter