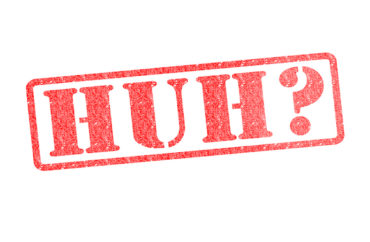 An Emory University professor of English and creative writing claimed today that humans are responsible for the recent tropical storms and hurricanes which have battered the Caribbean.
Appearing on the progressive news program "Democracy Now!," Tiphanie Yanique said the storms hitting areas around her homeland of the Virgin Islands are "historic, unprecedented, and […] man-made."
The professor added: "When I was growing up in the Caribbean, we would get really dangerous storms once a decade. And now we're beginning to see them regularly."
Yanique was joined by fellow guest Bahamian poet Christian Campbell (currently a visiting artist at the Art Institute of Chicago). Host Amy Goodman sought to blame President Trump and the region's history of oppression for how these powerful storms are covered by the media. She prefaced the segment by blasting Trump for "falsely suggesting" the state of Alabama would be hit by Hurricane Dorian, and for playing golf despite the impending hurricane and recent mass shooting in Odessa, Texas.
Goodman further lamented there has been "almost no mention" of climate change in the coverage of Dorian.
Yanique responded "[I]t is quite ironic and saddening that the people who are most vulnerable to these man-made storms are the ones who, in all cases, are not the contributing factors to the carbon emissions that are causing these storms."
She said it was "incredibly insulting" to those in the US Virgin Islands when they heard that Dorian would "hit the United States later today" … because the storm struck the islands back on August 28.
Campbell noted that the Bahamas' tourism industry, its primary source of income, "is extremely fragile and extremely precarious" and added "like the rest of the Caribbean, [it's] extremely vulnerable also due to the ongoing legacy of colonialism, the legacy of slavery and indenture that sort of manifested in systemic global exploitation and local corruption."
The storms hitting the Caribbean "are historic, unprecedented and these storms are manmade storms," says author & professor @tiphanieyanique. While growing up on St. Thomas she remembers experiencing dangerous storms "once a decade, and now we're beginning to see them regularly." pic.twitter.com/381XJiKjDi

— Democracy Now! (@democracynow) September 3, 2019
MORE: Study: Female-Named Hurricanes Kill More People
IMAGE: chrisdorney / Shutterstock.com
Like The College Fix on Facebook / Follow us on Twitter