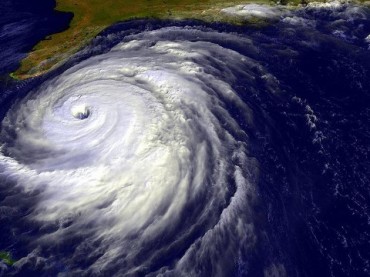 Researchers at the University of Illinois and Arizona State studied over sixty years worth of hurricane death rates, and here's their conclusion: "Female-named storms have historically killed more because people neither consider them as risky nor take the same precautions." The Washington Post reports:
Of the 47 most damaging hurricanes, the female-named hurricanes produced an average of 45 deaths compared to 23 deaths in male-named storms, or almost double the number of fatalities. (The study excluded Katrina and Audrey, outlier storms that would skew the model).

The difference in death rates between genders was even more pronounced when comparing strongly masculine names versus strongly feminine ones.

Sharon Shavitt, study co-author and professor of marketing at the University of Illinois, says the results imply an "implicit sexism"; that is, we make decisions about storms based on the gender of their name without even knowing it.
If you're wondering why people would actually shrug their shoulders at an approaching Category-5 storm merely because of its female appellation, you're not alone. Many experts have questioned whether this research took into account other (quite important) factors.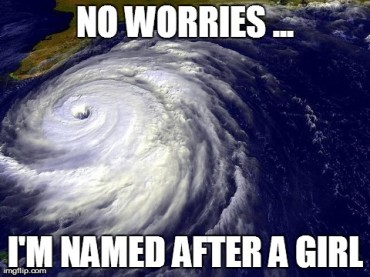 Like The College Fix on Facebook / Follow us on Twitter

IMAGE: kakela/Flickr