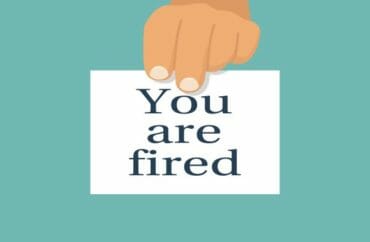 Emory University announced Wednesday that an instructor in its Continuing Education Program is "no longer affiliated" with the school after her association with a blog espousing anti-Muslim and pro-white sentiments was revealed.
The Emory Wheel was tipped off by a person unaffiliated with the university that Italian teacher Laura Corvino, an immigrant from Italy, is a member of the minds.com blog community, and her account "expresses anti-Islam and anti-immigration views."
The Wheel notes Corvino includes references to Emory and the state of Georgia on her blog profile, but it appears she has since removed them.
Corvino's Facebook page, the Wheel continues, indicates she is an "active member" in "extremist" groups such as "ANTI COMMUNIST" and "TruthSeekers," and an image on her account includes the statement "Racism is a lie that boils down to jealousy & envy for the Beauty, the Intelligence & the Success of the WHITE PEOPLE."
The anti-Communist page is described as "a group of people that hate communism who shares their ideas explanations hatred dissapproval's [sic] etc…" and features a rather, er, interesting banner.
Corvino defended her blog to the Wheel and threatened legal action against the paper if it "damage[d] [her] in any way":
"I firmly believe everyone should be free to express their point of view," Corvino wrote to the Wheel. "All the civilization is based on this principle, but [it] seem[s] that you and your buddies … don't know. What are you guys? Some kind of Social Justice Warriors out there to 'punish' who has a different opinion? This is not only anti-American but is also dangerous because people like yourself are prone to persecute others for their ideas. Do you know that this is the seed of tyranny?"
The instructor's blog profile says she is a "real feminist against child marriage, female genital mutilation, acid attacks and against the mysoginist [sic] Islamic religion with its persecution, humiliation and disrespect toward all the women of the world."
The Wheel notes that statements in her posts include "I hate muslims but I am a healthy person," "It's only ridiculous this bs nation of islam even exists in America," and "How do you walk 3000 miles through Mexico 'without food or support' and show up at the border 100 lbs overweight with iPhones?"
The university has taken down Corvino's Emory bio page but it remains cached on Google. According the bio, Corvino became an American citizen just last year, and has taught Italian for a total of 13 years, including at Georgia Perimeter College and the International Language Institute of Atlanta.
The College Fix emailed Emory Vice President of Academic Communications Nancy Seideman about whether Corvino was released from her position or had left voluntarily, but received no response by publication time.
In a blog post Wednesday night, Corvino says outright that she was "fired." Writing in all caps, she said she doesn't apologize for what she has written: "I firmly believe Islam is a cancer and that Communism is the number 1 enemy of freedom and of the United States of America."
The Wheel's Richard Chess told The Fix Corvino sent him a message after publication of his article stating "After you contacted me about the right wing profile, coincidentally, Emory Continuing Education took back suddenly the offer they just did to me about teaching 3 classes just a couple of days earlier. Those two facts seem related to me."
Corvino also posted an almost hour-long video in response to the whole imbroglio:
Corvino responded to an email inquiry from the Fix pointing to this video and two others at her blog, and reiterated the comments she made to the Wheel: "I think this is more the result of the "social justice warriorism" of the aspiring left-wing reporters working at the Wheel, the college local new[s]paper. I am still looking into it."
In regards to her firing, Corvino said "Legally there is no[t] much I can do but it is still possible that a couple of attorneys that I should see in the next days could help me."
MORE: Emory University students demand 'Latinx' studies department
MORE: Emory U. prof: whites inherently racist, men inherently sexist
IMAGE: hvostik / Shutterstock.com
Like The College Fix on Facebook / Follow us on Twitter