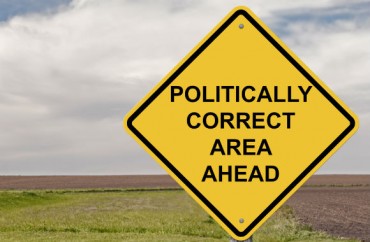 Emory University is seeking at least three professors with backgrounds in "contemporary Latinx studies" to start up a fledgling department of the same name.
School officials were, according to The Emory Wheel, spurred along by students' "urgency of moving forward quickly," during a meeting at the end of the spring semester.
Students enrolled in the "Latino/a Civil Rights Movement" class had sent a letter to Emory President Claire Sterk demanding creation of a Latinx studies department, as well as a doctoral program in African-American studies.
The school already has a Latin American and Caribbean Studies department, but the petitioners want a program that "directly studies Latino culture in the U.S."
"Part of the College's strategic plan calls for increasing our scholarly work in the study of race, inequality and resilience," [College Dean Michael A.] Elliott said.

Sofia Garcia (20C), who signed the April letter to Sterk, said hiring three new faculty members is insufficient.

"We would like to see a greater amount of courses that cater to our needs as Latinx students," Garcia wrote in an Oct. 15 email to the Wheel. "We want to see professors who look like us, be with students who think like us, while taking courses that pertain to us."

The new hires could result in new courses or programs of study if the new faculty members choose to expand on current academic offerings, according to Elliott.

"We're not recruiting with the goal of creating a separate program," Elliott explained. "One of the ways that they will have impact will be through existing departments and programs, but they may come and propose new programs."

Elliott said the new hires will ideally provide mentorship to students with interest in Latino studies.

Existing faculty members will benefit because the new hires will share the responsibility of mentoring students with these academic interests, the dean said.

"Our faculty of color are oversubscribed and constantly being called upon to participate in these activities," Elliott said.
Perhaps we're old school here, but why is Ms. Garcia attending an institution of higher learning if she wants everything to be the same as her?
MORE: Emory U. prof: whites inherently racist, men inherently sexist
MORE: Emory U. president grovels before anti-Trump protesters
IMAGE: Shutterstock.com
Like The College Fix on Facebook / Follow us on Twitter