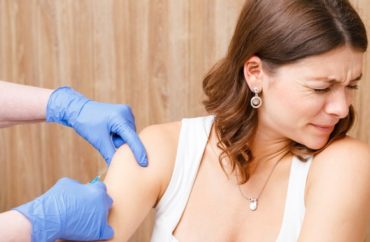 Contrary to Cornell
When Emory University's student newspaper urged the administration to force the community to get COVID-19 vaccines, just as it now mandates flu vaccines, The Emory Wheel recommended two non-medical exemptions: on the basis of religion and skin color.
On the latter point, the Dec. 25 editorial said "medical racism" had left so-called BIPOC communities – black, indigenous and people of color – "rightfully wary" of COVID-19 vaccines.
The administration "must combat misinformation and build trust between communities of color and the medical field" rather than "shaming" them, the editors wrote. They made explicit the sought mandate should be optional for these "marginalized" communities, "encouraging" them to get vaccinated.
A race-based exemption wouldn't be unprecedented: Cornell exempted BIPOC students from its new flu vaccine mandate, which applies even to students who don't attend classes on campus but just live in Ithaca.
While Emory offers unspecified "medical, religious, or other exemption[s]" from the flu vaccine mandate, it is opting out of a COVID-19 vaccine mandate altogether.
The question of a mandate isn't addressed on the Student Health Services COVID-19 vaccine page, but a spokesperson pointed The College Fix to a universitywide COVID-19 vaccine page that answers the question:
We do not have plans to mandate a vaccine for the Emory University community. Before taking such a step we would establish a formal process for collecting staff and provider feedback as well as conduct an ethics review. However, we are hoping that with additional education and public health promotion, members of our community will voluntarily take the vaccine to protect themselves, their loved ones, and our community.
It's not clear when the universitywide COVID-19 vaccine page was put up. It does not appear to be archived online except for a version cached by Google early Sunday morning. The SHS COVID-19 vaccine page, by contrast, has been online at least since Jan. 12.
The Fix asked the administration Wednesday night for its response to the Wheel editorial, and sent a followup request Monday afternoon, which was promptly answered.
The Fix has subsequently asked when the university posted the new COVID-19 vaccine page stating that it has no "plans" to mandate a vaccine; what other ways it has communicated this non-mandate; and why the same FAQs aren't on the SHS COVID-19 vaccine page.
Read the FAQ page and editorial.
MORE: Cornell vaccine mandate only applies to white students
IMAGE: Dmitry Naumov/Shutterstock
Like The College Fix on Facebook / Follow us on Twitter