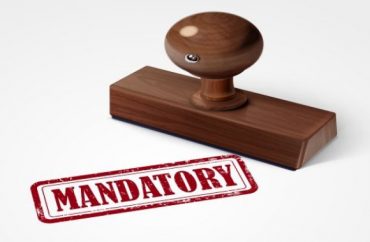 Emory University will mandate that students take a "Race and Ethnicity" course as part of their General Education Requirement beginning in the fall of next year.
According to The Wheel, the new obligation comes five years after the group Black Students at Emory demanded a requirement "that focuses specifically on the histories and experiences of people of color."
President of Faculty Representatives at the Emory College Senate Elena Pesavento said the College Senate will choose a course that is currently offered. The class will teach students how "racial and ethnic antagonisms and inequality develop historically," and "how to communicate respectfully across 'various racial and ethnic perspectives,'" Pesavento said.
As noted in the College Senate proposal, in order to satisfy the new requirement a course must meet three of the following:
• Develop a critical awareness of how racial and ethnic antagonisms and inequality develop historically through individual, institutional, and cultural forces.
• Discern how racial and ethnic power dynamics shape and may be reflected in intellectual inquiry across disciplines.
• Recognize the ways in which race and ethnicity intersect with other group identifications or ascriptions, such as language, religion, class, ability, nationality, sexuality, age, and gender.
• Adopt tools to communicate more effectively and respectfully with others from various racial and ethnic perspectives.
In 2015, Black Students at Emory was upset at the closure of departments containing many black faculty, as well as the "unclear" method(s) by which the departments were selected. Complaints also included dealing with daily microaggressions, and Emory President James Wagner making an insensitive comparison.
The group's original demands included:
— a revamped bias reporting system which would mandate the Bias Response Team email a "personalized response" to one who reports an incident, which includes tips for "self-care,"
— Emory University Counseling and Psychological Services provide "unique and alternative methods of counseling for Black students." These include "Black spirituality methods, Black counselors, and counselors of color."
— "Black staff, faculty, and administrators who advise Black organizations should receive an increase in their financial compensation or salaries."
— Restrictions on the social media platform Yik Tak because some black students were subjected to "intolerable and psychologically detrimental material."
Pesavento noted fall 2021 was chosen as the requirement's starting point due to recent hiring freezes and COVID-19-related financial difficulties.
MORE: Emory student paper editorial: It's time to 'rethink' free speech
MORE: Emory, concerned with N-word, brings N-word-spewing rapper to campus
IMAGE: Shutterstock.com
Like The College Fix on Facebook / Follow us on Twitter