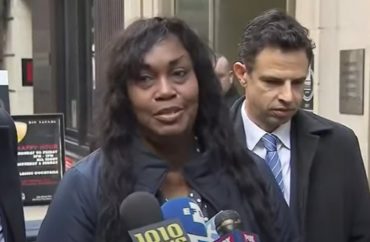 Tamara Lanier's lawsuit over photos of her slave ancestors can proceed
A lawsuit against Harvard University for its photos of slaves can continue, Massachusetts' top court ruled on Thursday.
Tamara Lanier (pictured) sued Harvard for "emotional distress" caused by the photos of her ancestors, taken in 1850 by a university biologist named Louis Agassiz.
"These daguerreotypes were later used by Agassiz in an academic publication to support polygenism, " the court wrote. Polygenism is "a pseudoscientific racist theory for which Agassiz, a prominent scientist, was a vocal proponent," the justices wrote.
The university continued to display the photos through at least 2017. Harvard President Lawrence Bacow told the The Harvard Crimson in 2019 that the museum display "was designed specifically to call people's attention to the fact that these were not chattel" but "were real people."
The court ruled that the facts of the case "plausibly support claims for negligent and indeed reckless infliction of emotional distress," and reversed a lower court decision that denied the claims.
The opinion stated:
Lanier has alleged that as a result of Harvard's mistreatment of her, she suffered emotional distress that produced physical symptoms of insomnia and nausea. A fact finder could determine both that this distress was the actual and foreseeable consequence of Harvard's conduct toward the plaintiff and that her distress was a reasonable reaction to that conduct.
Lanier's attorneys include Benjamin Crump, famous for representing the families for black males killed during police altercations, such as Michael Brown and George Floyd.
"We are gratified by the Massachusetts Supreme Court's historic ruling in Tamara Lanier's case against Harvard University for the horrible exploitation of her Black ancestors," Lanier, Crump and another attorney, Joshua Koskoff, stated on Thursday. The trio stated the "ruling will give Ms. Lanier her day in court to advocate for the memory of Renty [one of the slaves photographed]," according to the campus newspaper.
MORE: Harvard creates $100 million 'Legacy of Slavery Fund'
IMAGE: WFSB/YouTube
Like The College Fix on Facebook / Follow us on Twitter