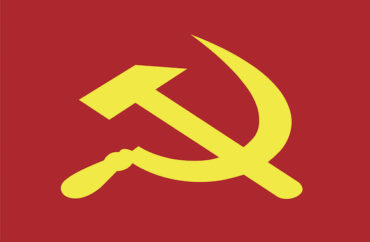 'A vacation from capitalism'
A professor of English recently spoke at a pro-Communist event, praising the use of "Marxist ideas" to advance "human liberation."
"Red May" is an annual celebration in Seattle that offers residents a "vacation from capitalism." The various events "take place within public spaces and are free to attend, allowing understanding to flourish beyond the confines of a campus or conference," reports the University of Washington student newspaper The Daily.
At one event this year, University of Washington English professor Alys Weinbaum told attendees that "individuals, especially college students, might be influenced by stigmas regarding the far left:"
"Dinner-table conversation at home has been that communism or socialism are dirty words," Weinbaum said.

Weinbaum asserts that Red May does not just entertain a single strand of political theory but exists as a way to push the boundaries of our current situation.

"There are people that are using these ideas to think about the contemporary world we're in, people that are scholars but also scholar-activists," Weinbaum said. "[There are] people that are part of the academy, but also people that are doing this work in context beyond the academy, who are using Marxist ideas to sort of forward human liberation in various kinds of ways."
Historically, Marxist ideas have often been utilized and championed by individuals who eventually establish brutal, bloody tyrannies, such as those of the Soviet Union and Cuba.
Weinbaum "teaches courses on feminist theory, Black studies, Marxist theory, modern and contemporary transatlantic literature and culture, and reproductive cultures and politics," The Daily reports. She recently authored a book titled "The Afterlife of Reproductive Slavery: Biocapitalism and Black Feminism's Philosophy of History."
Weinbaum, who is white, has written at length about racial issues, according to her page on the university's website. Her other works include "Denaturalized Reproduction is Still Racialized Reproduction," and "Reproducing Racial Globality: W.E.B Du Bois and the Sexual Politics of Black Internationalism."
MORE: Professor rejects Marxism after traveling the globe
IMAGE: Zoart Studio / Shutterstock.com
Like The College Fix on Facebook / Follow us on Twitter