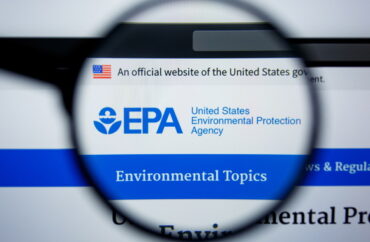 Project tackles 'generational disinvestment' and 'legacy pollution'
Universities are in the process of rolling out new taxpayer-funded environmental justice centers through a $177 million Environmental Protection Agency program under the Biden administration.
Saying "President Biden has made achieving environmental justice a top priority," a news release from the federal agency states the taxpayer dollars will be doled out to 17 locations nationwide to launch Environmental Justice Thriving Communities Technical Assistance Centers in "underserved and overburdened communities."
The universities that will receive about $10 million each, according to the EPA, are: University of Arizona, San Diego State University, University of Connecticut, University of Minnesota, New Mexico State University, Wichita State University and University of Washington.
The remaining recipients are various nonprofits that will work with the institutions on these programs, officials say.
Paige Dawson, program manager at the environmental justice center opening at San Diego State University, told The College Fix it should be operational by September.
The SDSU Center for Community Energy and Environmental Justice "will be focused on helping community organizations by providing technical assistance," she said via email this week.
Dawson said that assistance includes "conducting environmental and energy justice needs assessment and analyses, facilitating navigation of government systems, identifying grant opportunities, increasing grant getting and administration capacity, supporting decision-making participation, and training community champions."
An SDSU news release argued the region suffers from environmental problems such as drought, flooding and pollution.
"We are excited to spearhead capacity-building efforts to serve the needs of communities who have historically been excluded from policy decisions and actions affecting their homes and surrounding environments," Rebecca Lewison, a biology professor and project lead, said in the release.
The University of Arizona in September plans to launch the Western Environmental Science Technical Assistance Center for Environmental Justice to fund "environmental and energy justice" projects in the southwestern United States, The Daily Wildcat reported.
Working with nonprofit organizations and other universities, the UA center will focus on addressing climate issues – "extreme heat," for example – that affect "marginalized groups," according to the report. The program will target communities in Arizona, California, Hawaii, Nevada, the U.S. Pacific Islands and 148 tribal nations.
Nathan Lothrop, associate research professor and project manager at the UA Department of Community, Environment and Policy at the College of Public Health, said the center will come alongside partner groups to support the work they already are doing on environmental justice issues.
"We work with our partners who have boots on the ground in those places, and they would reach out to their communities and community members and say 'what do you need help with, what do you want to be doing to further environmental or energy justice,' and then they would work with them to get the resources and the help that they would require," Lothrop told The Daily Wildcat in an Aug. 6 article.
Lothrop did not respond to requests from The College Fix this week seeking comment.
He told the student newspaper the first steps are hiring a marketing and outreach team, developing a website and creating a plan to engage students on environmental justice issues through social media. The EPA grants last for five years, but the future of the projects after that point remains uncertain, Lothrop said.
"A lot of this will be determined by the political climate in the future, which is impossible to predict, but I would imagine that we will have to compete for additional grant funding, whatever that may be from," he told the student newspaper.
He said private funding may be available if their public funding is not renewed.
The Department of Energy, which has partnered with the EPA on the overall project, stated in a July 13 news release that the $177 million initiative "delivers on the Biden-Harris Administration's Justice40 Initiative to ensure that 40% of the benefits of certain federal investments flow to disadvantaged communities."
The project tackles "generational disinvestment" and "legacy pollution," among other needs, the department stated.
MORE: In 'victory for free speech,' Cornell to host climate change debate
IMAGE: Studio 11 / Shutterstock
Like The College Fix on Facebook / Follow us on Twitter