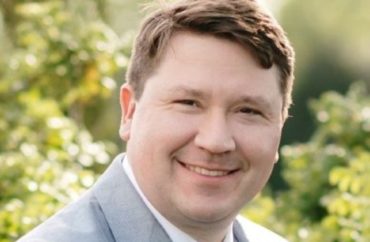 'There are no reliable studies showing that pronoun use reduces suicide among persons with gender dysphoria'
Colorado State University recently released a new guide to encourage using someone's preferred pronouns, but an ethicist said the university's rationale is flawed and lacks scientific backing.
A "Pronoun Statement Workshop" hosted this semester by the public university included a claim by a speaker that "it's life or death for some of our students to feel seen," citing data from the Trevor Project.
The homosexual advocacy group said that "affirming gender and nonbinary young people by respecting their pronouns is associated with lower rates of suicide attempt (by 50 percent)," according to a presentation given by Maggie Hendrickson, an assistant director with the campus Pride Center. Hendrickson summarized the group's findings.
"Transgender and nonbinary youth who reported having pronouns respected by all of the people they lived with attempted suicide at half the rate of those who did not have their pronouns respected by anyone with whom they lived," the Trevor Project report said.
The PowerPoint from the workshop said that half of these individuals do not feel welcome at CSU and that they are at more than twice the risk for depression, anxiety, and suicide risk when compared with the average student.
The Trevor Project's data is flawed, however, according to an ethicist at the Ethics and Public Policy Center.
"There are no reliable studies showing that pronoun use reduces suicide among persons with gender dysphoria," Nathanael Blake (pictured) told The College Fix via email. "The Trevor Project, an LGBT advocacy group, made headlines earlier this year with a report claiming this," Blake said, but "[the]research was based on an online survey whose anonymous and self-selected participants were recruited via social media ads."
He said the university should not go a step further and mandate pronoun use. Students and faculty should not be required "to use pronouns based on subjective gender identity" because it "forces them to affirm metaphysical propositions that they do not believe, which violates the rights to free speech and religion."
"University administrators claim that their pronoun policies are motivated by a desire for inclusion," Blake said, "but their ideas of inclusion always comport with the pressures brought to bear on them by fashionable advocacy groups."
Hendrickson, the Pride Center staffer, did not respond to a December 10 request for comment on the reliability of the Trevor Project survey.
Voluntary recommendation will help community learn 'about pronouns that exist outside of the binary of our gendered language'
The university's pronoun guide describes how its community can begin to integrate personal pronoun choice. It serves as the "guiding force" so the "campus community" can "begin the work of integrating and normalizing the practice of sharing pronouns."
The guide will assist the campus community in " learning about pronouns that exist outside of the binary of our gendered language" and "foster[ing] an environment where our LGBTQ+ students, faculty, and staff feel welcomed and respected on campus."
It repeats similar claims of harm to LGBTQ people if pronouns are not used.
"Assuming identities based on observation or stereotype can result in unintended harm by using the wrong pronouns, misgendering, or potentially outing someone," the guide says. "Referring to someone by the pronouns they use is one way to demonstrate respect for them as a person."
The Fix reached out over email to Colorado State University media representative Jennifer Dimas multiple times over the past month to ask what the intended effect of the new guidelines is and whether or not there are any plans to require pronoun use. The Fix did not receive a response.
MORE: Yoga studies professor punishes students for not using preferred pronouns
IMAGE: Ethics and Public Policy Center
Like The College Fix on Facebook / Follow us on Twitter