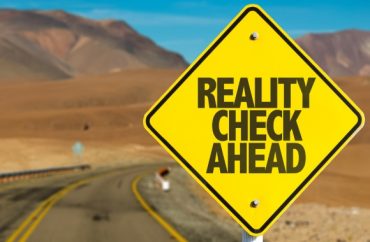 The Philadelphia School District deals with a lot of the same problems facing other large urban districts, but a recent story in Philly.com illustrates just how bad the situation is in the City of Brotherly Love.
Quamiir Trice served time for selling crack while he himself was a high school student in Philly, yet managed to do a one-eighty: He ended up graduating from college and became a teacher in city schools.
His story is an academic's dream — a black male returns to his neighborhood to teach.
But Trice's first year at Bethune Elementary was like that which way too many educators — of all colors — face.
"It was chaos," he said. "I was just treading water; things just didn't feel good. There were so many students, and so much going on, that it was impossible for me to reach them."
He said that he "felt lost about everything from lesson plans to teaching reading."
Hey, how about that? A black male teacher can suffer from wrong-headed policies just as much as other educators.
Roughly half the nation's teaching force ends up hightailing it within five years. The figure is greater for minorities.
However, first-year teachers don't often face a situation where there are 150 assaults on teachers and other school officials. And then there's the big city red tape:
Trice said he felt lost in a large bureaucracy. Because of a mix-up with his paperwork, he started the year not as a full teacher but as an "academic coordinator," teaching a class with supervision. That meant the supports open to most first-year teachers weren't initially available to him.
Quamiir also noted what is a failure of too many college schools of education these days: He said he "didn't realize" how many other responsibilities teachers have … like "paperwork, grading, [and] supervising students outside of class time." Trice went through Howard University's School of Education.
(One of the possible issues with his teacher preparation: He went to Cuba to study how schools operated there.)
But things are bright for Mr. Trice. Despite the usual protestations of progressive educationists (and others), the opportunities for college-educated minorities, especially black men, are prodigious. Last year Trice was "heavily recruited" by schools in other states, and graduate schools wanted him to continue his education at their institutions. Syracuse offered him a full ride.
Quamiir might be headed for law school; he's taking the LSAT this summer. In the meantime, he'll continue teaching this fall … but "possibly" not in Philly.
MORE: When stupid administrators fall for stupid edu-gimmicks
MORE: A HS teacher's heartfelt letter a month before she quit
IMAGE: Shutterstock.com
Like The College Fix on Facebook / Follow us on Twitter