After a white Evergreen State College student filed a formal complaint citing claims of "racially driven violence and harassment" from peers of color, a campus official has pledged that future training topics for student leaders will include preventing bias based on race.
The complaint had been filed by student Steve Coffman*, a junior and history major at the embattled university, who stated that at a heated campus meeting in late May organized by students who claimed the campus is racist and attended by President George Bridges, Coffman was told to get out of the seat he was sitting in and move to the back of the room because he is white.
"I entered about 20 minutes before the meeting started and sat in one of the numerous provided chairs in the room. Subsequently I was approached twice about being a 'white person' sitting in chairs that were 'reserved for people of color,'" Coffman stated in the emailed complaint, a copy of which was obtained by The College Fix.
"Twice I was told I should not be sitting in those chairs and I should leave the room or stand in the back. Later, a student leading the meeting specifically singled me out to the crowd for being a white appearing person sitting in chairs that were only reserved for persons of color," Coffman (pictured) continued in his complaint, which he sent in on May 25, two days after the incident took place.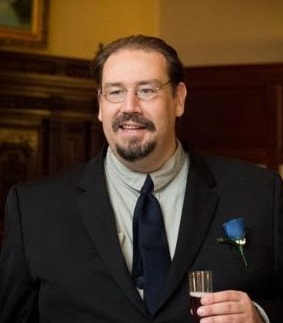 "A few minutes later she then announced it was ok to 'Tell the whites that they can come in and sit down,' but again attempted to compel white appearing students to sit in specific locations due to their apparent race or ethnicity," Coffman wrote.
"I refused to move and was repeatedly harassed by event organizers and other students around me," Coffman added. "As this happened on college property and at an event attended by college leadership, it is patently obvious that attempts to discriminate and deny access to facilities based on race or ethnicity occurred in violation of state law and college policy."
Coffman is not the only white student who has reported being discriminated against for being white at that meeting. Student Mackenzie Kyger has said she was told she could not go in the room because she is white, and then later told she could go in "but I couldn't speak; I couldn't express my concerns; I couldn't ask any questions because I'm white. And I had to stand in the back," Campus Reform reported.
Evergreen College is also where students in late May aggressively confronted on campus a white biology professor, Bret Weinstein, and called him a racist for refusing to leave campus on the "Day of Absence," during which white people were asked to stay away from campus so students of color could have a safe space to powwow and commiserate.
As for Coffman's bias complaint, he received an emailed response in mid-July from Jamie Cooper, associate vice president of student and academic support services, who stated the "Bias Incident Response Team reviewed your complaint on 6/30 and determined there to be elements of bias based on perceived race."
"Your complaint will be included in the yearly summary of cases," continued Cooper's response, a copy of which was obtained by The College Fix. "… As outlined in the on-line protocol, the matter may need to be referred to the conduct officer given this occurred at a student sponsored event. As also outlined in the on-line protocol, and as indicated in our previous exchange, this matter will be discussed with directors in my area as a training topic for students working on organizing campus events."
Cooper added the matter is "still under review for further action."
Also in mid-July, a memo emailed from an Evergreen State College administrator to students warned them that aggressively cornering and shouting down faculty, staff and peers and blocking campus exits is actually illegal and future occurrences could result in criminal charges.
Cooper, as well as Vice President for Student Affairs Wendy Endress and an Evergreen campus spokesperson, did not respond to requests from The College Fix seeking comment on the matter.
Coffman, in an interview with The College Fix, said he is "somewhat satisfied" with the college's response.
"I am curious to see what their final report may be, but at the moment it appears they are going in the right direction," said Coffman, 37.
Regarding the pledged training for student leaders, he said "I figure education is alway more suitable than punishment — if the education is well received and can be beneficial."
*Coffman writes for The College Fix.
MORE: I attend Evergreen State College. It's not racist. But it is delusional.
Like The College Fix on Facebook / Follow us on Twitter
Like The College Fix on Facebook / Follow us on Twitter