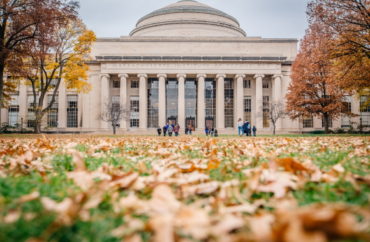 A member of the McGovern Institute for Brain Research Board of Directors at the Massachusetts Institute of Technology has resigned her position, saying her concerns over the school's relationship with the Chinese government were dismissed and deemed "racist" by colleagues.
Michelle Bethel raised the issue with the board after learning of several laws passed by the Chinese government dictating that "all institutions, including those in partnerships with Western universities, are obligated to serve the modernization of the Chinese military," she wrote in a Wall Street Journal op-ed.
She notes that in response, one member said her concerns about the Chinese Communist Party obtaining MIT research was "racist," and another key member of the institute asked her to "stick to science" and not to mention China again.
"By conducting research with institutions in China, the McGovern Institute unwittingly could be aiding the country's repressive security apparatus or its military, whose officers have published articles declaring biology a new domain of warfare," Bethel wrote.
Bethel could not be reached for comment by The College Fix. Her op-ed notes that her stepfather, Patrick McGovern, founded the institute in 2000. She also pointed out that she lived in Shanghai from roughly 2006 to 2012, had three children there, and respected the culture at that time.
But, she cautioned, "times have changed. The Communist Party has reasserted itself in every aspect of China's society—economic, social, cultural and, yes, scientific."
After Bethel's op-ed was published Dec. 10, MIT's McGovern Institute published a response, stating it only has one active research project involving a Chinese school and that the project received authorization from the U.S. National Institutes of Health in 2019.
The project, created in conjunction with the Shenzhen Institute of Advanced Technology, "involves better identifying and ultimately developing treatments for severe forms of autism or neurological disorders that often render individuals unable to speak and frequently require lifelong care."
"Ms. Bethel is absolutely right that research relationships with institutions in China require the most serious care and consideration," the statement reads, adding "MIT brings a thorough and rigorous approach to these matters."
But Bethel argued MIT is unaware of the challenges it faces when mingling research with a research institute beholden to the CCP.
"I believe that MIT doesn't have a firm grasp on events in China or on the risks of partnerships with Chinese institutions in cutting-edge areas of science that are subject to misappropriation or abuse for military modernization or repression," Bethel wrote.
According to data provided by the U.S. Department of Education, MIT accepted over $62 million in funding from Chinese sources between 2014 and 2020. In addition, the department discovered MIT had accepted $51 million from a Russian foundation it later determined to be a security risk.
"While the Department does not police subject matter, the public should be aware of such partnerships that concern national security," a report released by the Education Department in late 2020 reads.
In 2020, the Department of Justice charged MIT Professor Gang Chen, an engineering professor specializing in nanotechnology, with conducting secret work for the Chinese government while also collecting research funds from the federal government.
According to the DOJ, Chen accepted a position in 2012 designed to "promote the PRC's technological and scientific development by providing advice and expertise – sometimes directly to PRC government officials – and often in exchange for financial compensation."
Chen failed to report this information while collecting over $19 million in grants from U.S research agencies.
Around the time of Chen's arrest, a group of Asian-American academic groups issued a letter urging then President-Elect Joe Biden to shutter the DOJ's "China Initiative," which sought to root out spying from Chinese academics in the U.S.
The groups called the China Initiative "pervasive racial bias and targeting of Asian American and Asian immigrant scientists, researchers, and students."
Bethel is most concerned about China's 2017 National Intelligence Law, which requires research institutions to share information with the government on demand, and the "13th Five-Year Plan for Military and Civil Fusion," which mixes civilian and military technology such as "neuroscience and brain-inspired research," she wrote.
"These institutions don't fall under U.S. law or MIT rules. They fall under China's laws."
ALERT: Check out our new Campus Cancel Culture Database!
IMAGE: Paper Cat / Shutterstock
Like The College Fix on Facebook / Follow us on Twitter