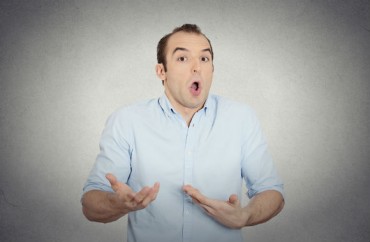 A Portuguese transfer student isn't slinking away quietly following San Diego State University's lifting of his December suspension, after he was cleared of "unsubstantiated" sexual-misconduct allegations by a female student.
Francisco Sousa had remained suspended even after police dropped charges of "false imprisonment and forcible oral copulation," which led Sousa to sue the school to "get access to specific accusations that led to his suspension," The San Diego Union-Tribune reports:
Sousa, 21, said he plans to next sue the school for monetary damages [about $100,000 in legal and other costs paid by his parents] and to get an apology for officials sending a campuswide email that told students he had been arrested.

"One of the things I want from San Diego State is for them to send a public email to students to announce the decision, the same way they sent an email to make me look like a criminal," he said. "They should have sent that email a long time ago."
The school's Title IX coordinator found in June that the evidence against Sousa didn't even meet the low "preponderance" standard that the Department of Education is forcing on colleges.
He fears for his safety and reputation going forward: Sousa was "jumped near the campus by three men who recognized him from news coverage about his arrests."
Sousa was on campus this week demanding officials punish his accuser:
"One of my goals with this overall is to try to make her accountable for what she has done and make her publicly say 'I'm sorry' to me, and to actual rape victims,'" he said.
Like The College Fix on Facebook / Follow us on Twitter
IMAGE: Shutterstock