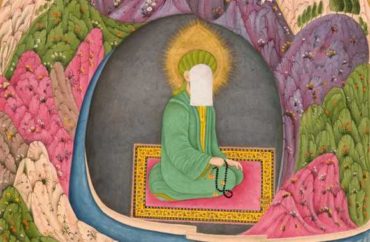 Hamline University violated academic freedom, major organizations concluded
Academic authorities across the political spectrum have denounced over several months a Minnesota university's actions against a professor who showed images some Muslims consider blasphemous.
"Last fall, when Hamline University's administration punished Erika López Prater for showing paintings of the prophet Muhammad to her art history class, PEN America called it 'one of the most egregious violations of academic freedom in recent memory,'" Kyle Beltramini, a police research fellow at the conservative-leaning American Council of Trustees and Alumni, wrote recently in Inside Higher Ed.
"Where is Hamline's accreditor, the Higher Learning Commission, on this issue?" Beltramini wrote.
"The Foundation for Individual Rights and Expression has filed a complaint with HLC, but months later, the accreditor has taken no public action to ensure that Hamline respects the norms of academic freedom," he continued.
What's more, the American Association of University Professors, a left-leaning academics' membership association, issued a 19-page report in May concluding that the university's retaliation against Prater contravened academic freedom.
"Circumstantial evidence strongly suggests that the Hamline administration rescinded the informal offer to assign Professor López Prater another art history course in spring 2023 solely because she had displayed images of the Prophet Muhammed in her October 6 class session," according to the report.
The university's action "thus violat[ed] her academic freedom as a teacher," it continued.
AAUP members Henry Reichman, a historian at California State University, and Jessica Sponsler, an art historian at York College of Pennsylvania, co-signed the document.
Neither the Hamline University administration nor the chair of the art history department, who declined to offer Prater a class the semester following the incident, "provided a legitimate academic rationale" for not hiring her again, according to Reichman and Sponsler.
Even more, the university neglected to offer Prater a "meaningful opportunity to respond to the accusations," the authors stated.
In a May 23 news release responding to the AAUP report, Hamline stated that they disagree "in the strongest possible terms with their findings."
"The report is littered with factual inaccuracies and innuendo, and its main conclusions are not supported by factual evidence," according to the university.
The College Fix reached out to the Hamline University's provost office for additional comments on AAUP's report but did not receive a reply.
Free expression foundation 'was glad to see AAUP's report,' representative said
The Foundation for Individual Rights and Expression endorsed AAUP's finding in an email to The College Fix.
"Hamline University's violation of Professor Erika Lòpez Prater's right to academic freedom has shown Hamline faculty that they cannot trust the administration to protect their rights," FIRE Program Officer Sabrina Conza told The Fix.
"FIRE was glad to see the AAUP's report and wholeheartedly agrees that Hamline University violated Professor Erika Lòpez Prater's right to academic freedom," Conza said.
Even more, in a lawsuit against Hamline University filed Jan. 17, Prater's attorneys invoked her "contractual right to academic freedom" guaranteed by the faculty handbook.
Earlier in January, hundreds of faculty from various universities signed a letter defending Prater, sent to Hamline University President Faynese Miller.
The "notable" image of Muhummad that Prater had showed her class "has been studied and shared extensively since the 14th century" and "enriches students' understandings of Islamic history, the life of Prophet Muhammad, the nature of Qur'anic revelations, and the significance of religious iconography," according to more than 400 academics.
"Therefore, in presenting the image, the instructor was exercising academic freedom for one of its core intended purposes," it continued.
In the wake of the controversy, President Miller announced her retirement April 3, The Fix reported at the time. She will officially depart in June of next year.
MORE: More than 1,000 professors sign on to 'Stanford Academic Freedom Declaration'
IMAGE: Cora Timken Burnett Collection of Persian Miniatures and Other Persian Art Objects, Bequest of Cora Timken Burnett, 1956
Like The College Fix on Facebook / Follow us on Twitter