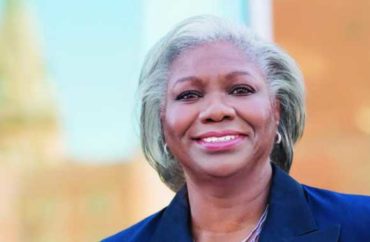 Hamline University's President Fayneese Miller has announced her retirement in the wake of a controversy that engulfed her campus in which an art history professor who showed two artistic images of the Prophet Muhammad was fired.
The pending retirement, announced Monday, comes after a faculty vote in January called for Miller's resignation and the adjunct art instructor sued Hamline for not renewing her contract. An accreditation complaint filed Jan. 4 by the Foundation for Individual Rights and Expression also led to concerns over her leadership.
In the university's two official announcement messages on Miller's retirement, the "closest either comes to acknowledging the Islamic art controversy is a quote from Board Chair Ellen Watters that cited Miller's 'ability to navigate complex issues,'" Just The News reported.
The Minnesota-based university was thrust into the national spotlight earlier this year after the school declined to renew the contract of the art instructor, Erika Prater, because she showed two ancient art images depicting the Prophet Muhammad during an optional online class segment.
One of the paintings was a depiction of Muhammad with a veil and halo from a 15th century manuscript, now preserved at the Metropolitan Museum of Art. The other, a depiction of Muhammad receiving a divine revelation from the angel Gabriel, is from an early 14th century manuscript by scholar Rashid-al-Din.
After a student complained about being shown the images, as some Muslims object to visual representations of Muhammad, the university openly agreed with the concerns that the lesson was disrespectful and Islamophobic.
"The national Council on American-Islamic Relations sided with Prater, while its Minnesota affiliate sided with [the complaint from Muslim Students Association President Aram Wedatalla]," Just The News reported.
Miller is set to retire from Hamline University in June 2024, the university stated, adding it will begin a national search for a new leader.
MORE: Hamline University sued for firing professor who showed Prophet Muhammad images
IMAGE: Hamline University
Like The College Fix on Facebook / Follow us on Twitter