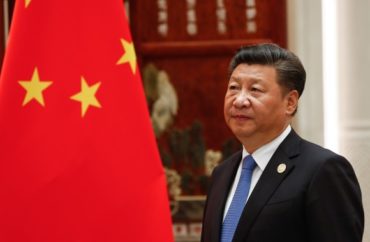 While Congress continues to investigate American universities that host Chinese government-funded "Confucius Institutes" on their campuses, a different type of financial entanglement has gotten the notice of observers: universities that sponsor branch campuses and joint programs overseas.
In a way, this is simply the opposite of an American campus hosting a Chinese program in the U.S. – a school will either set up its own campus in China or enter into a joint academic program with a Chinese university to share resources.
Currently, American colleges and universities operate 84 such international branch campuses, 15 of which are in China and Hong Kong.
During the 2017-18 school year, over 340,000 U.S. college students studied abroad, with nearly 12,000 of those students conducting their studies in China. Many of these students attended international branch campuses, which allow them to attend an American-style school while learning the language and culture of a foreign country.
But like Confucius Institutes on American campuses, experts are beginning to worry about the security of American intellectual property and research once a school partners with an institution in China.
Rachelle Peterson, policy director at the National Association of Scholars, told The College Fix that American universities "give up autonomy and institutional integrity when operating branch campuses in China."
"In exchange for generous funding from the Chinese government, they accede to improper Chinese government regulations, censored internet access, serious impediments to academic freedom, and the threat of stolen research and intellectual property," Peterson said.
Peterson urged American campus leaders to close their international branch campuses in order to "protect their scholars and students."
"Colleges and universities, lured in by generous funding, have willfully ignored breaches of intellectual freedom and intellectual property," Peterson said.
The University of Michigan, which has operated the University of Michigan-Shanghai Jiao Tong University Joint Institute since 2006, boasts that the arrangement creates a "Sino-US academic partnership with tremendous potential."
Michigan spokesman Rick Fitzgerald told The College Fix that the joint institute is not a campus of the University of Michigan, but instead a joint academic program with a facility on the Shanghai Jiao Tong University campus.
Fitzgerald noted that the joint institute also has its own board of directors.
"There is no joint research conducted at the Joint Institute," Fitzgerald told The Fix via e-mail. "Again, the JI is an academic program."
Last week, University of Michigan president Mark Schlissel issued a letter to Michigan students and faculty objecting to a recent proclamation by President Donald Trump that would restrict certain Chinese students and researchers from entering the United States.
"While we take seriously threats to national security and have worked to implement practices aimed at addressing foreign government interference, we oppose arbitrary restrictions on Chinese students who have been and continue to be valuable members of the U-M community," Schlissel wrote.
Other international branch campuses in China have been run by American schools such as UC Berkeley, The New York Institute of Technology, Georgia Tech, Carnegie Mellon, and Johns Hopkins.
Duke University, which since 2014 has run the Duke Kunshan campus as a partnership with China's Wuhan University, declined to comment for this story.
Back in the United States, financial entanglements between American universities and the Chinese government have become increasingly problematic.
Last week, Harvard chemistry Professor Dr. Charles Lieber was indicted for lying about his ties to the Wuhan University of Technology. Lieber, who had allegedly taken part in China's "Thousand Talents Program" to recruit American researchers, was arrested on January 28 of this year for failing to disclose his affiliation when applying for grants from the federal government.
The Thousand Talents Program has been targeted by the FBI as a means by which the Chinese government steals intellectual property and secrets from American researchers. Other Thousand Talents participants recently arrested by the FBI include a professor at the University of Arkansas, a researcher at the Cleveland Clinic, and a professor at Emory University.
On May 1 of this year, the National Association of Scholars issued a revised list of 86 Chinese-sponsored "Confucius Institutes" attached to American universities, including six that were set to close in the summer of 2020.
Yet American universities with international branch campuses continue to defend their usefulness and security.
When asked about New York University's Shanghai campus, NYU spokesman John Beckman directed The College Fix to 2015 congressional testimony given by NYU-Shanghai Vice Chancellor Jeffrey Lehman defending the campus.
At the June hearing, "Is Academic Freedom Threatened by China's Influence on U.S. Universities?," Lehman testified NYU agreed to operate the Shanghai campus "on the conditions that it would have absolute control over the school's curriculum, faculty, teaching style, and operations, and that it would receive an ironclad guarantee that it could operate the school according to the fundamental principles of academic freedom."
"China is an extraordinarily important, rapidly changing country, and as China's commercial capital Shanghai is New York's natural counterpart," Lehman testified, noting NYU students can study in Accra, Berlin, Buenos Aires, Florence, Madrid, London, Paris, Prague, Sydney, Tel Aviv, and in Washington, D.C.
"It is vitally important that the next generation of America's best and brightest students have an opportunity to learn how to work effectively there," Lehman said.
But in a 2018 report, the FBI warned American against such "joint research opportunities," saying collaborative environments, such as incubators or joint research centers, "can enable a foreign adversary to obtain your research."
"They can also provide an opportunity to spot, assess, and befriend fellow STEM students or researchers who might assist—either wittingly or unwittingly—in passing your research and development to a foreign adversary," said the FBI report.
MORE: Universities try to block Congress from accessing documents detailing their ties to China
IMAGE: Gil Corzo / Shutterstock
Like The College Fix on Facebook / Follow us on Twitter