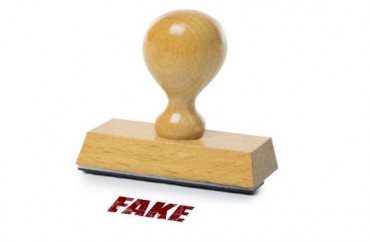 Would this qualify as "hate speech"?
Latino, Muslim, black and pro-Palestine student groups at Harvard posted fake "investigations unit" notices in dorms that said a resident had been "detained indefinitely" as a potential "deportable alien," The Harvard Crimson reports.
They were just advertising a panel discussion on incarceration, but "several students took issue with the controversial method for publicizing the panel":
Karla V. Alvarado '19, who noted that she had previously dealt with a similar situation because both of her parents used to be undocumented, described feeling troubled.

"I was upset mostly because I think [the flyers] didn't take into account the feelings of people who have actually seen deportation notices or experienced the risk of deportation, or have loved ones who are at risk of deportation—their responses were not taken into account," she said.

MORE: Fake hate – black student sends 'KKK' message to school

Cecilia Nunez '20 said she agreed.

"As a member of the Latinx and black communities, I was really disturbed by the format of the flyer and how terrifying it was for students of color and undocumented students especially to receive the notice," Nunez said.
Two of the four groups behind the mock notices – the Palestine and Latino groups – have apologized for causing "trauma and pain" with the mock notices, which is "antithetical" to their mission.
Concilio Latino actually never saw the finished content of the notices, which were designed by the Palestine Solidarity Committee, before they went up. Black and Muslim groups didn't respond to Crimson inquiries.
The Palestine group has now organized two fake-flyer incidents at Harvard:
In 2013, the group faced backlash after using mock eviction notices to publicize that year's Harvard Israel Apartheid week.
MORE: Fake hate – Muslim student invented attack by pro-Trumpers
Like The College Fix on Facebook / Follow us on Twitter
IMAGE: Shutterstock